Anambra Governor's Wife, Soludo Says Consistent Education Critical To Ending Female Genital Mutilation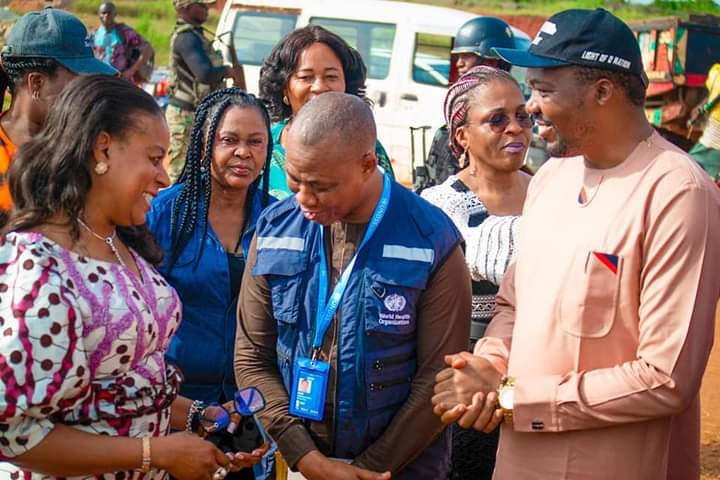 Anambra Governor's wife, Mrs Nonye Soludo has called for increased education and consistent advocacy as critical engagements to eliminating Female Genital Mutilation (FGM) completely from the society.
Mrs Soludo, made the call in a statement released in Awka to mark the 2023 International Day of Zero Tolerance for Female Genital Mutilation (FGM).
According to the governor's wife, while previous efforts to check the demeaning practice have made commendable headway, it is important for stakeholders to keep the campaign alive by raising awareness on the negative health, physical, psychology and mental effects of the practice.
Mrs Soludo also explained that by developing strategic education plan and being consistent in the advocacy, societies still practicing female genital mutilation would come to terms with its ravages and, most importantly, understand the fact that it is a clear violation of human rights.
A data published by the United Nations sexual and reproductive health agency, UNFPA, says that globally, it is estimated that at least 200 million girls and women alive have undergone some form of female genital mutilation.
It says that if current trends continue, 15 million additional girls between ages 15 and 19 would be subjected to it by 2030.
Of the number stated, Girls 14 and younger represent 44 million of those who have been cut.
Though Nigeria is exempted from African countries where the practice is still prevalent, Mrs Soludo believes that complete abolishment of the practice, which is still scarcely obtainable in some rural communities, is essential to achieving the 2030 Sustainable Development Goals' target.
The Anambra Governor's wife, who is a child and women's rights advocate, said that female genital mutilation, does not only portray inequality in sexes but shows an extreme form of discrimination against women and girls, as well tampers with their rights to health, social security and physical integrity.
She further stated that though Anambra State is almost free from the obnoxious practice, continuous awareness would still be carried out by the government, private and non-governmental groups, to rid female genital mutilation completely from the state.