Lagos power plan sets blueprint for others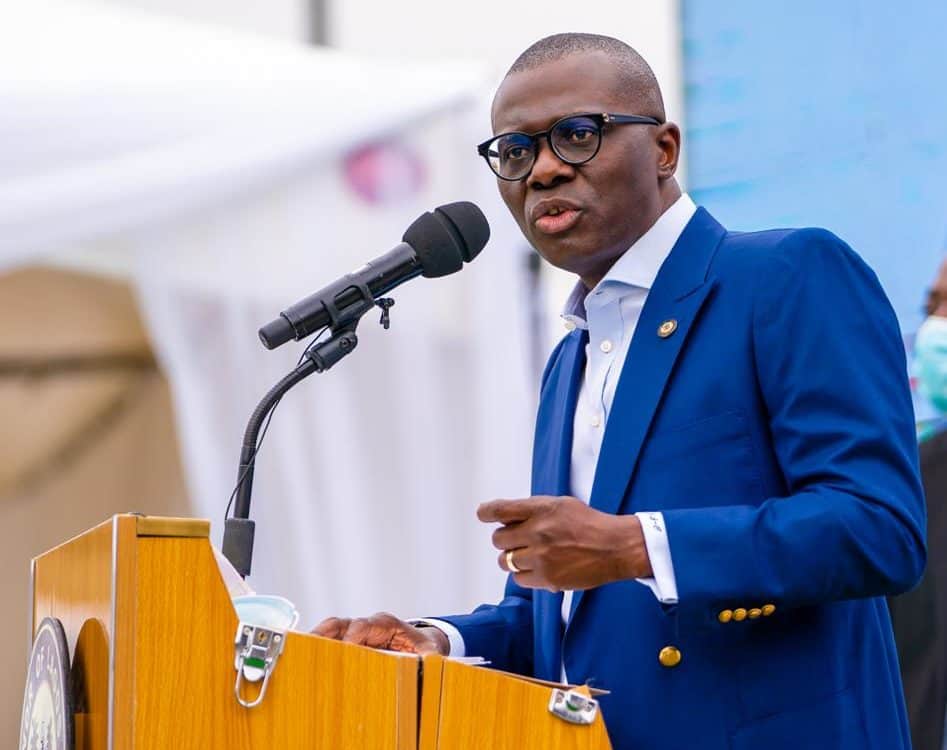 The Lagos Electricity Market plan of the Babajide Sanwo-Olu's government seeks to provide a cheaper, cleaner alternative to inadequate grid power and could speed up industrialisation of the state. Analysts say other states wishing to set up their own power markets can model on it.
Nigeria's commercial capital currently generates an estimated 15,000 megawatts (MW) of electricity through diesel generators but a mix of gas-sourced power with off-grid solutions means that the Lagos Electricity Market plan could potentially double the size of the state's economy.
"I think if well implemented, it should reduce the cost of doing business in Lagos, improve employment figures and inextricably increase commercial activities and reduce crimes," said Ayodele Oni, energy lawyer, and partner at Bloomfield Law Practice.
Lagos State will have an autonomous regulatory body and the plan is expected to be owned and operated substantially by the private sector with an independent system operator to manage new transmission.
The Lagos State government relied on Sections 13-15 of the 1999 Constitution, which earmarks electricity as an item on the concurrent legislative list, allowing for both the federal and state governments to legislate upon. With the new constitutional amendment, concerns about the Federal Government scuttling the process have eased.
At a consultative forum held last year, Olalere Odusote, the Lagos State commissioner, and industry experts said the commercial framework of the electricity market plan, built on competitive tariffs, the involvement of private sector operators, and proposal to integrate off-grid energy solutions, make the power plan unique.
The Lagos power plan seeks to use available energy sources in the state – gas and renewable energy sources – to attain at least 18 hours of supply daily over five years with growth in peak energy traded in the state, from 12,000-15,000MWh daily in December 2022 to 81,000MWh by June 2028.
This will lead to a significant reduction in backup generator emissions and the fostering of a natural gas market in Lagos through a programme to transit Lagos' backup gen-set fleet from distillate fuels to cleaner gas fuels.
It will also incentivise licensees to adopt cleaner, commercially viable modern technologies power generation sources to deliver energy to residents of the state.
Lagos accounts for almost 70 kobo out of every N1 spent in Nigeria as well as over 53 percent of manufacturing employment in Nigeria, but it is only allocated 25 percent of power supply from the creaking national grid, leading to 50 percent capacity underutilisation for industries.
"We get 25 percent supply allocated to us not because that is the proportion of our demand but that is by virtue of the national allocation formula. This means that the fortunes of Lagos will never improve until Nigeria's fortunes improve in terms of power supply," said Odusote in an interview with BusinessDay last year.
With a population estimated at about 20 million, Lagos is perhaps Nigeria's most populous state but receives less than 1,200MW of supply from the national grid.
Reforms that were driven by the Federal Government since 2000 have focused on instituting a single, national electricity market, unbundling of the National Electric Power Authority and establishing the Nigerian Electricity Regulatory Commission (NERC) and the Rural Electrification Agency.
Eyo Ekpo, managing director of Excredite Consulting Limited, consultant to the state government, said in a presentation at the consultative forum that after the power sector privatisation in 2013, the country was bequeathed "an insolvent single buyer market that cannot flow cash for maintenance, let alone marshal adequate capital expenditure, thus leading to insatiably sucking up public funds."
"The outcome has been suboptimal results over the past 21 years and supply that has not gone much beyond a national average of approximately 4,000MW/48,000MW/h per day since 2015," Ekpo said.
The Lagos State government considered eight factors as key requirements for a viable electricity market, including an enabling constitutional and legal framework; collaborative federal and state government support for market growth/customer satisfaction; and an autonomous, credible regulatory body and an integrated resource plan.
Others are a competitive and transparent procurement of generation resources; a bankable commercial framework; well-funded, well-managed generation, transmission and distribution players, and an independent system operator.
The Nigerian electricity supply industry is regulated by NERC, a creation of the Electric Power Sector Reform Act, 2005 (EPSRA). Analysts say the next hurdle is how to share regulation with the NERC.
Odion Omonfoman, an energy expert, said that the EPSRA has certain provisions that would prevent Lagos or any other states from licensing or establishing transmission and distribution entities other than those licensed by the NERC. States would have their job cut out wrangling some powers from NERC to regulate utilities in their franchise areas.
How Lagos State's grid connections will work may also be a source of concern. "The draft Lagos IRP load forecast estimates that 31 percent of households in Lagos were connected to the national grid in 2020, based on the total number of registered customers. This implies that currently, 69 percent of households in Lagos are effectively unconnected or off-grid," says the Lagos State government's plan.
Though the grid may cover a third of the state, these are also the most economically viable parts of the state.
The Transmission Company of Nigeria (TCN), with two licences from NERC, operates the Transmission Services Provider (TSP), which is responsible for the construction and maintenance of the 330kV and 132kV transmission grid, and for System Operations concerned with safe operation of the grid.
Even though TSP's Lagos Transmission Region covers five generating companies at three sites – Egbin, Olorunsogo and Papalanto, Lagos State has just Egbin Power Plc but constitutes the single largest sub-market in the country, with four of Lagos Region's five sub-regions and 33 (26 x 132kV and 7 x 330kV) of its 38 sub-stations dedicated entirely to the state.
Since Lagos accounts for more than half of TCN's business, collaboration with TCN is crucial for the Lagos electricity plan to work.