"NNPC Resumes Oil Drilling in Borno State: Igniting Hope for Economic Prosperity and Energy Transformation"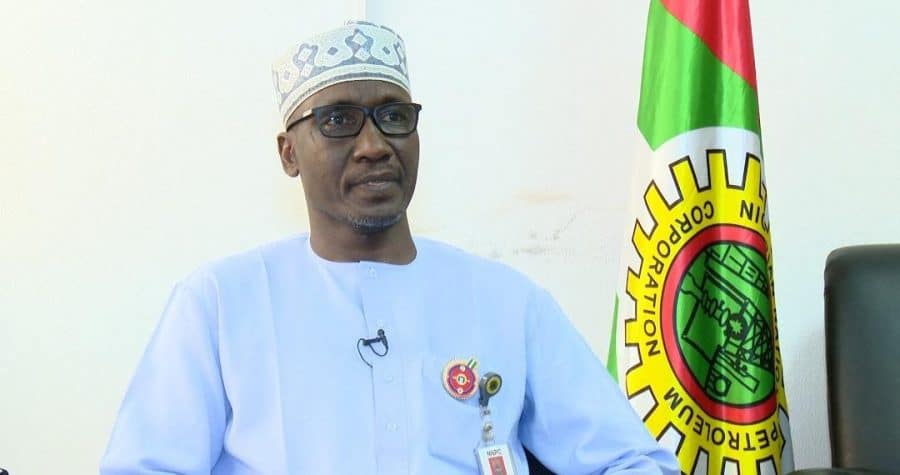 In a significant development for Nigeria's oil industry, the Nigerian National Petroleum Company Ltd (NNPC) has recommenced its oil drilling campaign in the Wadi-B region, situated in the Jere Local Government Area of Borno State.
This recent move comes after a hiatus of almost three decades since drilling activities were halted in 1995 due to limited success and insufficient commercial findings at the time.
During the official Presidential flag-off of the Wadi-B drilling campaign in Borno State, Mele Kyari, the Group Chief Executive Officer of NNPC, expressed the company's commitment to eradicating energy poverty, which poses a substantial threat to Africa's largest economy. Mr. Kyari emphasized the significance of understanding the basin thoroughly and adopting a fresh approach to exploration activities in order to achieve their objectives. To this end, NNPC, in collaboration with the Ministry of Petroleum Resources and the current Upstream Regulatory Commission, embarked on an extensive reassessment of all frontier basins across the nation.
The insights gained from this comprehensive evaluation have proven invaluable. A profound understanding of Nigeria's rift system has led to successful outcomes in the Kolmani Area, facilitated mobilization to Nasarawa State, and enhanced comprehension of the geological basin of the Chad Basin, which has brought NNPC back to this region. Bolstered by these achievements, Mr. Kyari expressed confidence in the current drilling campaign, anticipating its success and highlighting its ultimate goal of increasing the country's reserves while generating numerous opportunities.
Additionally, Mr. Kyari affirmed that NNPC and its partners are committed to leveraging advanced technology and employing the best possible approach to swiftly create value for Nigerians. Recognizing the impact of limited access to clean cooking fuel, he outlined plans to mitigate deforestation, a consequence of many Nigerians resorting to cutting down trees for cooking purposes. As part of their strategy, NNPC aims to implement integrated production and conversion methods wherever crude oil reserves are discovered, enabling the rapid creation of value. This approach aligns with the urgent need to address the significant portion of Nigeria's population, approximately 70%, lacking access to clean cooking fuel, which has particularly affected communities in this region.
The resumption of oil drilling activities in Borno State marks a momentous step forward for the Nigerian oil industry. With NNPC's unwavering dedication and strategic initiatives, there is hope for substantial progress in increasing reserves and uplifting the socio-economic well-being of the nation.