'How Quest For Cheaper Sources Of Energy Hinders Power Sector Devt In Nig'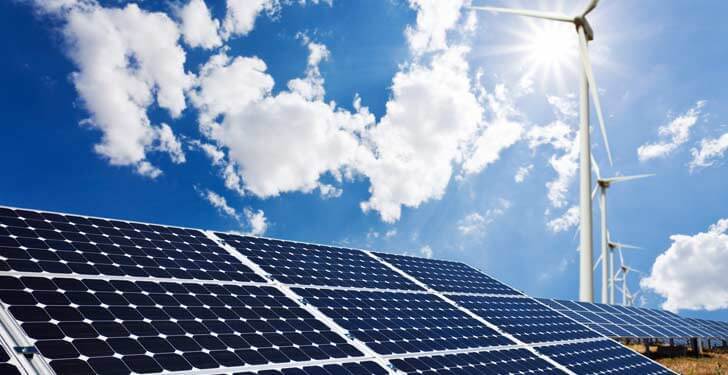 Governor Atiku Bagudu of Kebbi state has observed with dismay how the quest for cheaper sources of energy was hindering power sector development in Nigeria.
According to him, the country now seemed to rely so much on the importation of sources of its energy despite that it was blessed with abundant sources of renewable energy such as sunlight, wind, and biomass.
"We enjoy the comfort of importing rather than investing in our local capacity building. The more we rely on the importation of these types of equipment because they are cheaper, the more we cannot harness our abundant renewable energy sources," he added.
He observed the opening ceremony of the 2nd Biennial African International Renewable Energy Conference organized by the Energy Research Centre Of Usman Danfodiyo University, Sokoto yesterday.
Bagudu averred that renewable energy is key to ensuring sustainable development at all levels.
While soliciting for more funds for research and development of renewable energy, he said Kebbi and other states of the Northwest were planning to generate 500 megawatts of renewable energy.
Delivering a lecture on "Renewable Energy as a Tool For Sustainable Energy For All," a United Kingdom-based professor Dr. Abdullahi Ahmed, said renewable energy was the only pathway to ensuring access to all Nigerians.
" Energy drives development of the society and individuals could only realize their full potentials with access to sustainable energy," he added
He said that Nigeria and Africa were fully endowed with a myriad of renewable energy sources, which should be well harnessed.
In his remarks, Governor Aminu Tambuwal of Sokoto state who was represented by
the Secretary to the State Government, Professor Bashir Garba said all their targets would not be achieved without a sustainable power.
According to Tambuwal, the adequate power supply could reduce diseases, unemployment, and poverty, among other social malaise.
The Director-General, Energy Commission of Nigeria (ECN) who was represented by the Director of Renewable Energy, Professor Dioha Joseph said renewable energy remains the only solution to our power challenges.
Similarly, the Director, UDUS' Energy Research Centre, Prof. Sani Dangoggo, expressed optimism that the conference would come up with workable solutions to the recurring energy crises in Nigeria and Africa.