Centre For Social Justice Discovers Pitfalls In Nigeria's 2017 budget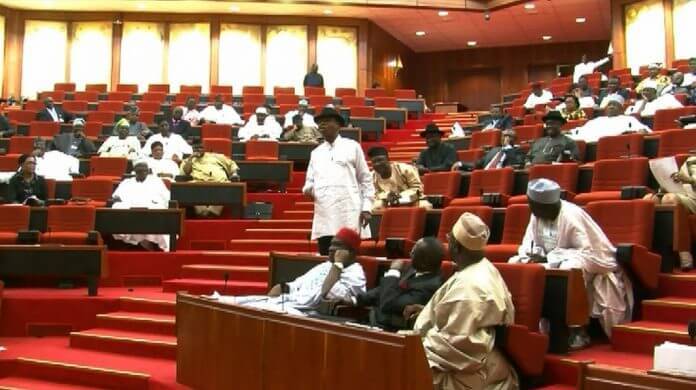 The Centre for Social Justice (CSJ) has said that as much as N146bn should reduce the N7.298tn 2017 budget estimate which is 20.4 percent higher than 2016 estimates of N6.07tn.
The Lead Director of the center Barrister Eze Onyekpere who presented a report on the budget under the aegis of Citizens Wealth Platform (CWP) told reporters yesterday in Abuja that the budget estimate contains 'frivolous, unclear and wasteful expenditure" and should be corrected to remove all expenditures that are of no value to the nation and citizens.
"The annual ritual of demanding for computers and software, bloated refreshment and meals, purchase of vehicles is still the norm. Every MDAs wants a vote for annual budget expenses and administration after provisions have been made for their personnel costs which should have covered this demand," Onyekpere said.
"Some MDAs play on words which at the end of the day means same things and that money may be drawn from the treasury for nebulous purposes."
The state house budgeted N100m for canteen and kitchen equipment in the 2017 budget and more than 80m for the same equipment in 2016 budget. The N4.9 billion for annual maintenance of mechanical and electrical installations did not reflect the stand of a government that wants the citizens to cut costs due to economic downturn
On the budget provisions by the office of the Secretary to the Government of Federation (SGF), Babachir David Lawal, defended the budget but the report shows how over N163m, N237m and N515m was budgeted for welfare packages, subscription to professional bodies and computer software acquisition respectively while these were already contained in the personnel votes and 2016 budgets.
The report also listed the Bureau of Public Enterprises (BPE), NEMA, EFCC, BPP, Federal Ministry of Health, National Identity Management Commission (NIMC), FRSC, NACA, National Boundary Commission (NBC) and Federal Ministry of Education among others that repeated line items or used different words for same project.
He also urged the National Assembly to reduce its total vote of N115 billion to N110 billion due to the austere times and to demonstrate solidarity with Nigerians going through hardship.
He said: "The 2017 budget needs to be reworked to focus on pro-poor priorities for improved production, service delivery and increasing national wealth."