Constitutional Crisis: Is The Trump Administration Revoking Citizenship From Americans?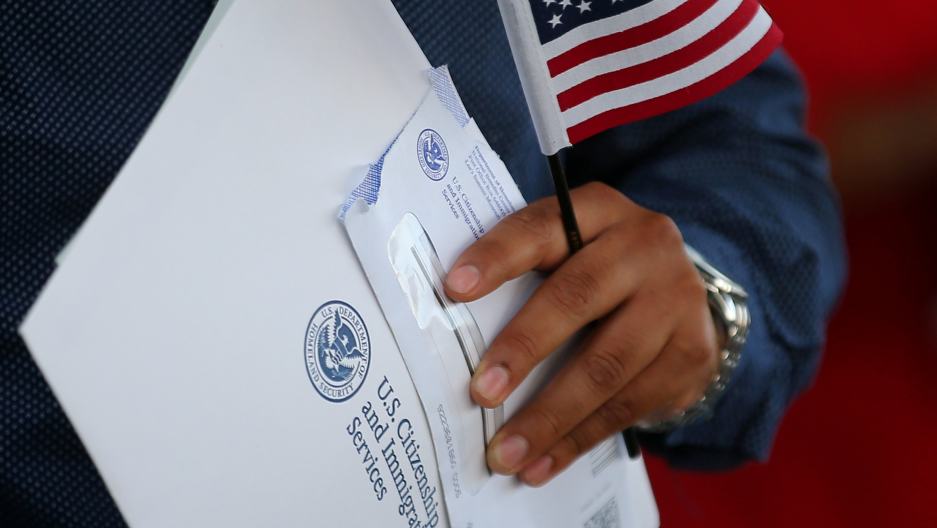 In an explosive report from The Washington Post, they were able to uncover a new policy from the Trump administration which will probably be challenged on constitutional grounds:
As he would later learn, Juan is one of a growing number of people whose official birth records show they were born in the United States but who are now being denied passports — their citizenship suddenly thrown into question. The Trump administration is accusing hundreds, and possibly thousands, of Hispanics along the border of using fraudulent birth certificates since they were babies, and it is undertaking a widespread crackdown.

In a statement, the State Department said that it "has not changed policy or practice regarding the adjudication of passport applications," adding that "the U.S.-Mexico border region happens to be an area of the country where there has been a significant incidence of citizenship fraud."
During their investigation, which consisted of reviewing case material and interviews with immigration lawyers, The Washington Post found that individuals with United States birth certificates were being jailed in detention centers and going through deportation proceedings, after applying for a passport. In other cases, citizens were stuck in Mexico after their passports were suddenly revoked.
The outlet explains the rationale for the troubling policy:
The government alleges that from the 1950s through the 1990s, some midwives and physicians along the Texas-Mexico border provided U.S. birth certificates to babies who were actually born in Mexico. In a series of federal court cases in the 1990s, several birth attendants admitted to providing fraudulent documents.
A 2009 lawsuit by the American Civil Liberties Union (ACLU) against the Obama administration over passport denials previously put an end to similar policies, yet the Trump administrations state department is using the 'Midwife Excuse' in order to prosecute citizens who have lived, voted, and worked in the United States — including military Veterans.
"I served my country. I fought for my country," an individual named Juan said to The Washington Post on background, for fear that immigration enforcement may target him. Juan, a former soldier, received a letter from the State Department telling him that the organization wasn't convinced that he was a US citizen. They asked for evidence of his mother's prenatal care, his baptismal certificate, and rental agreements from when he was a baby — according to The Washington Post report.
The investigative report spoke to several other citizens who received similar requests from the State Department or were detained, all of which were born several hundred miles from the Mexican border.
This policy comes after Jeff Sessions announced the recension of the Deferred Action for Childhood Arrivals (DACA) program and the now halted 'zero tolerance' policy (all families separated have not been reunited). It is likely this policy will receive a legal challenge over the constitutionality of the process.