Senator Booker Releases Confidential Documents to the Public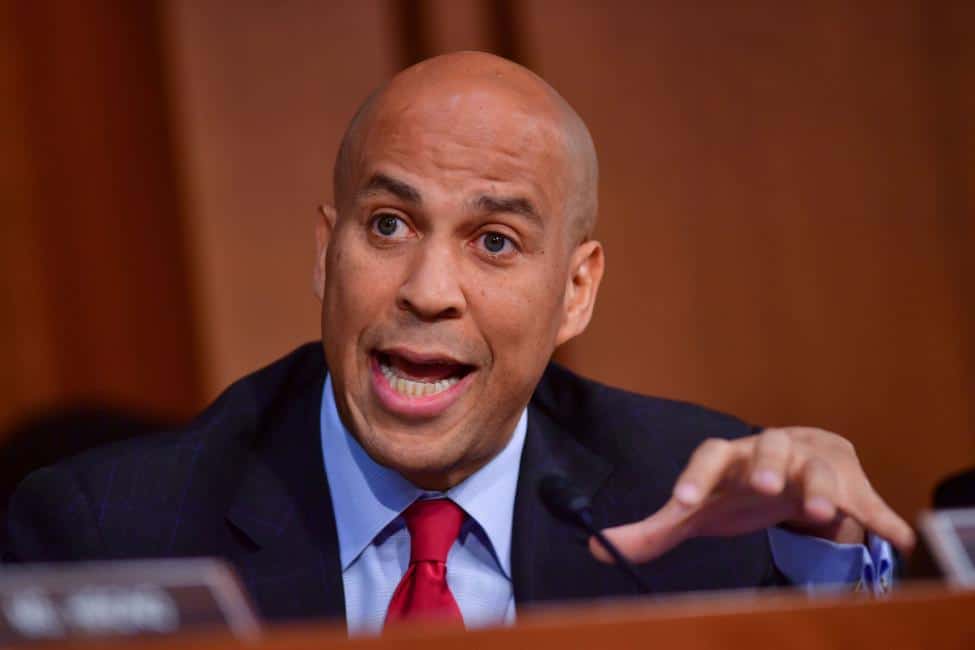 Senator Corey Booker (D-New Jersey) on Thursday defied his GOP colleagues and the Senate rules by releasing 12 pages of documents once marked "committee confidential." 
Frustrated with "the absurdity of the process" Booker told fellow committee members "the process has been a sham" on day three of President Donald Trump's Supreme Court nominee's confirmation hearing. 
"As I've been saying from the beginning, this process has been a sham," Senator Booker said in a statement.
Democrats hoping to evaluate Brett Kavanaugh's fitness to be a jurist on the highest court in the nation have been stymied by the withholding of thousands of documents detailing Kavanaugh's time as counsel in President George W. Bush's administration.
The controversy began when Willliam Burck, a Kavanaugh associate, an employee for George W. Bush, helped officials determine which documents from Kavanaugh's tenure in the former president's administration should be given to Congress and made public. 
Democratic aids presented a calendar during the confirmation hearing that displayed 35 blacked out months, the time Kavanaugh served as Bush's staff secretary.
Republican Senators said the documents are related to confidential decisions and need not be produced.
Booker argued on Thursday that email documents deemed confidential by the committee contained no classified information and should be released immediately.
Senator Chuck Grassley, Committee Chairman (R-Iowa) said his staff had been working through the night with the Department of Justice to clear requested documents for public release.
Booker responded telling reporters he "shamed" Grassley into releasing the documents.
"I broke the rules yesterday. Today because I shamed them, they quickly moved to release documents that I was talking about. Yesterday, I broke the sham 'committee confidential' rules, and I accept full responsibility for what I'm doing. Whatever the consequences are, here I stand," Booker said.
Booker could, potentially, face expulsion from the Senate if two-thirds of the members vote to remove him for the violation.
Senator John Cornyn (D-Texas) said Booker should be expelled and accused him of exploiting political aspirations. 
"No senator deserves to sit on this committee or in the Senate itself if they decide to be the law unto themselves," Cornyn said. "Running for president is no excuse for violating the rules of the Senate."
Later in the afternoon, Grassley announced the documents were cleared for release before today's hearing and are no longer considered confidential.
In one email Kavanaugh discussed racial profiling at airports months after the attacks on 9/11.
Kavanaugh wrote that he does "generally favor effective security measures that are race-neutral," but the administration must "grapple" with "the interim question of what to do before a truly effective and comprehensive race-neutral system is developed and implemented."