Weekend Review: Houthis Rebels Claim Saudi Oilfield Attacks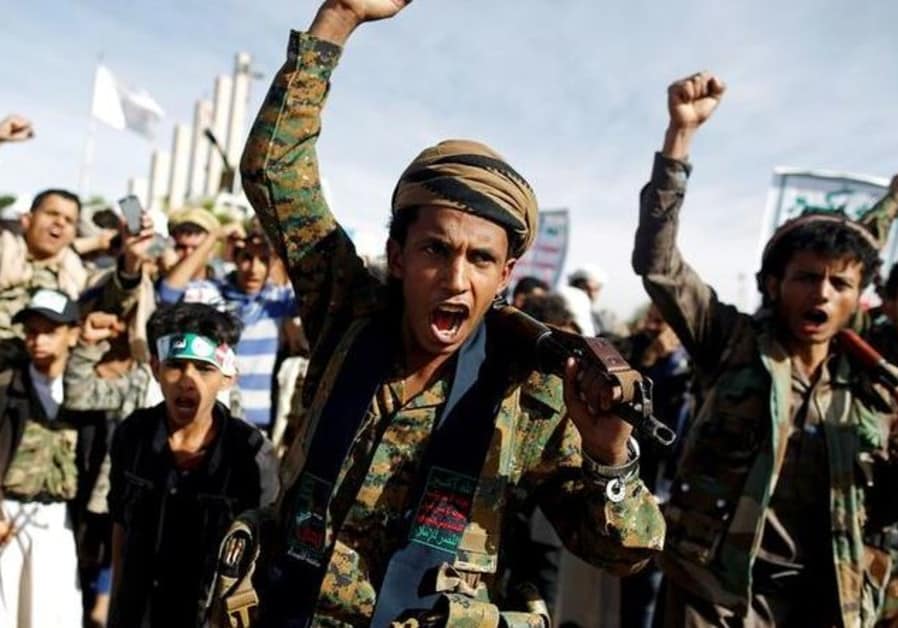 Two Saudi Arabian oil facilities were attacked on Saturday, with Yemen's Houthi rebels claiming responsibility. In spite of that, U.S. Secretary of State Mike Pompeo blamed Iran for the attacks.
The Houthis claimed they sent 10 drones to attack the Saudi oilfield on Saturday, but Pompeo denied there was any evidence to suggest the Yemen rebels were involved. He instead insisted that Iran was behind the strike, which Iran strongly denied. The Iranian foreign minister accused Pompeo of resorting to "max deceit" to encourage further global condemnation of Iran.
Saudi Arabia has reported that the strikes shut down the daily production of millions of barrels of oil. Pres. Trump announced he has authorized the release of oil from the Strategic Petroleum Reserve in an "amount sufficient to keep the markets well-supplied."
Third Democratic Debate
Ten contestants took the stage for the third Democratic primary debate Thursday night. The frontrunners for the nomination are currently former V.P. Joe Biden, Sen. Elizabeth Warren, and Sen. Bernie Sanders — the order depending on the poll but with most polls showing Biden in the lead.
Warren and Sanders are two of the most progressive candidates in the race and continued their seeming alliance in the latest debate. They sparred with Biden on healthcare reform, as both Sanders and Warren favor moving from the current Medicare for All. Biden argued that the program would be paid for by tax money and is too expensive, but the senators maintained that taxpayers would save greatly by eliminating insurance premiums and other costs that benefit private insurance companies.
Sen. Kamala Harris, Pete Buttigieg, Beto O' Rourke, Sen. Cory Booker, Julian Castro, Sen. Amy Klobuchar, and Andrew Yang joined the top contenders on the stage and had some shining moments, but they are all still polling in single digits in most polls.
Trump Claims Osama bin Laden's Son Killed in Counterterrorism Effort
Hamza bin Laden, son of Osama, has been "killed in a United States counterterrorism operation in the Afghanistan/Pakistan region," according to a statement released by Pres. Trump on Saturday.
Trump claimed that Hamza bin Laden was responsible for assisting "various terrorist groups" and stated his death would deprive "al-Qa'ida of important leadership skills and the symbolic connection to his father."
The time period for the operation and bin Laden's death remain unknown.
1,300 Still Missing in the Bahamas After Hurricane Dorian
The Bahamian government has revised the number of people missing following Hurricane Dorian to 1,300 from the previous report of 2,500. The death toll for the islands is 50 and expected to rise, though the number of reported missing people is declining daily. Many of those reported missing have been staying in shelters and were simply unaccounted for by family and loved ones.
Another tropical storm is anticipated to hit the same region and follow nearly the same path as Dorian with potential to cause more, hopefully, less significant, damage.
Sackler Family Wired Over $1 Billion from Purdue Pharma in Face of Liability in Opioid Crisis
The Sackler family, owners of Purdue Pharma who make OxyContin, used Swiss bank accounts to move over $1 billion from the company to themselves, according to the N.Y. state attorney general, Letitia James.
Court documents filed on Friday revealed the allegation, which James suggested is an attempt to shield the family's wealth.
"Records from one financial institution alone have shown approximately $1 billion in wire transfers between the Sacklers, entities they control, and different financial institutions, including those that have funneled funds into Swiss bank accounts," James reported.
"There is nothing newsworthy about these decade-old transfers, which were perfectly legal and appropriate in every respect," a Sackler spokesperson later responded.
More than 20 states and 2,000 local governments had recently reached a tentative settlement agreement to resolve thousands of lawsuits which alleged the company purposely fueled the opioid crisis for profit. N.Y. and other states rejected the deal, and James called it an "insult."
James believes the family was making transfers out of the company in order to prepare for the potential of facing accountability in the opioid crisis.
New Sexual Misconduct Claims Against Brett Kavanaugh
Another former classmate of U.S. Supreme Court Justice Brett Kavanaugh told the New York Times that he witnessed Kavanaugh expose his penis and engage in other inappropriate behavior towards women at a party in college.
The witness attended Yale University with Kavanaugh. He described having seen behavior very similar to numerous allegations previously made against the justice, all of which he vehemently denied before being confirmed to the Supreme Court.
Democrats have called for further investigation into all of the reports of sexual misconduct against Kavanaugh.
Pres. Trump suggested the Justice Department should not investigate Kavanaugh but should "rescue" him. He also advised Kavanaugh that he should sue for "the lies being told about him."