Three Katyusha Rockets Strike US Embassy In Baghdad, 1 Injury Reported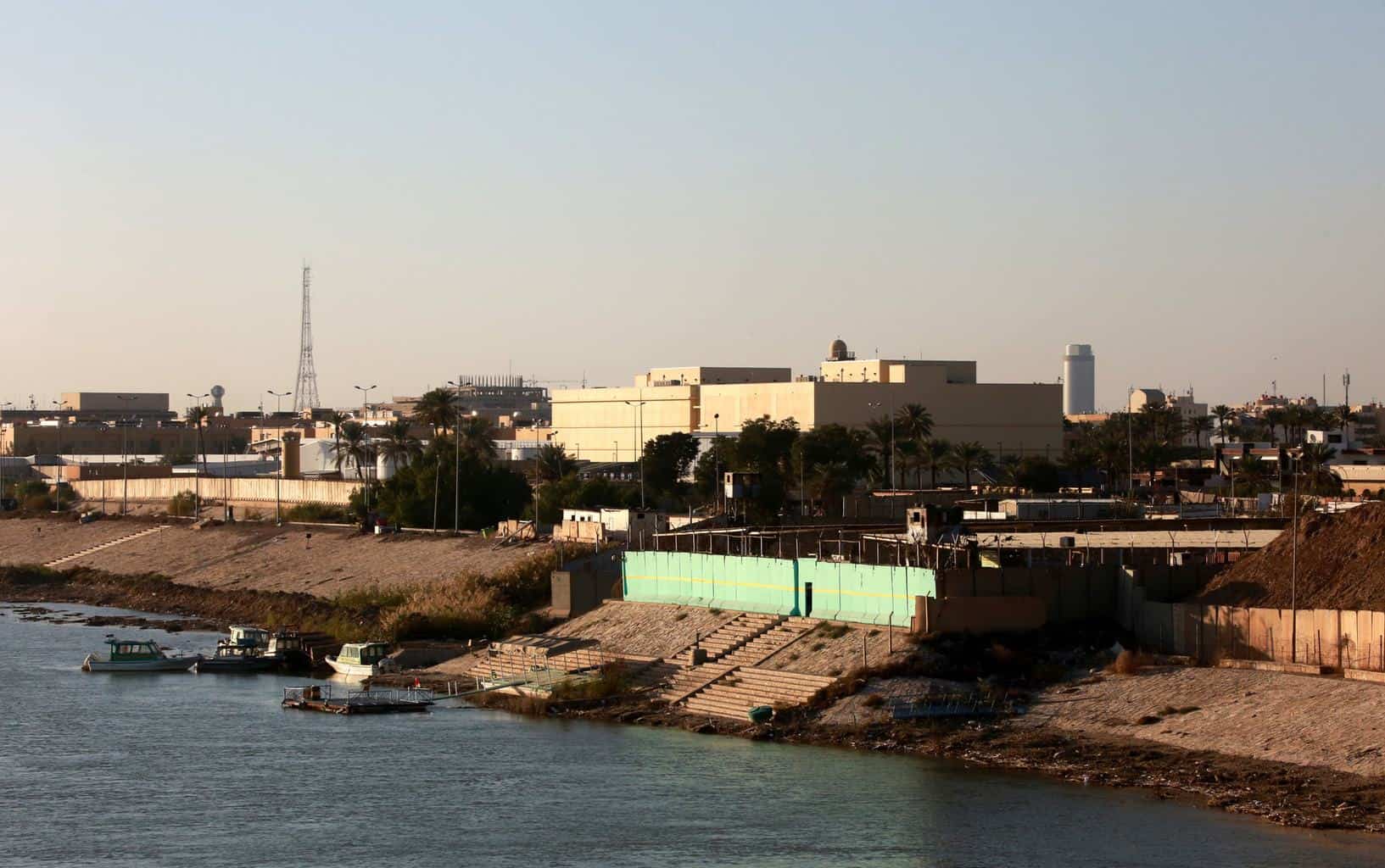 A Unites States official told CNN that one person suffered a minor injury when three Katyusha rockets hit the US Embassy compound on Sunday. The individual harmed is said to have already returned to duty.
The incident comes after heightened tensions in Iran and Iraq after US President Donald Trump ordered a drone strike on Iranian Major General Qassem Soleimani earlier this month at Baghdad International Airport. Iran retaliated by firing a plethora of missiles at Iraqi bases housing American soldiers. While there weren't any reported deaths in the retaliation, last week the Pentagon released information stating 34 members of the US military have been diagnosed with traumatic brain injuries after undergoing medical examinations. President Trump downplayed the head injuries by claiming, "I heard that they had headaches. And a couple of other things. But I would say, and I can report, it is not very serious."
New York State Traumatic Brain Injury Service Coordinating Council chair, Michael Kaplen responded harshly to the comments from the President, "To equate traumatic brain injuries as just a headache is insulting and disrespectful to the thousands of military service members suffering from the signature wound of the Iraq/Afghanistan conflict," he said while speaking to the Guardian.
Veterans of Foreign Wars (VFW) demanded an apology from President Trump. VFW National Commander William Schmitz released the following statement:
In light of today's announcement from the defense department that 34 U.S. service members suffered traumatic brain injuries as a result of Iran's retaliatory strike and President Trump's remarks which minimized these troops' injuries, the Veterans of Foreign Wars cannot stand idle on this matter.

TBI is a serious injury and one that cannot be taken lightly. TBI is known to cause depression, memory loss, severe headaches, dizziness and fatigue — all injuries that come with both short- and long-term effects.

The VFW expects an apology from the president to our service men and women for his misguided remarks. And, we ask that he and the White House join with us in our efforts to educate Americans of the dangers TBI has on these heroes as they protect our great nation in these trying times. Our warriors require our full support more than ever in this challenging environment.
17 of those suffering from TBI were taken to a US military hospital in Landstuhl, Germany. Eight of which are expected to be flown back to the US on Friday, others could join them as well if their conditions worsen — according to Pentagon Spokesperson Jonathan Hoffman.
Therefore, reports in the upcoming weeks could detail additional injuries for those stationed at the US Embassy in Baghdad. Complete details of how many at the embassy were in the vicinity of the rockets are currently unknown.
Prime Minister of Iraq, Adil Abdul Mahdi condemned the attacks on Sunday and said military forces were ordered to, "deploy, search, and investigate to prevent the recurrence of such attacks, and to arrest those who launched these rockets so that they can be punished."
It's yet to be seen if the recent attacks will change the Iraqi parliament's mind concerning the presence of US forces within the country. Iran has not been linked to the attack as of the publishing of this article.