WHO Daily COVID-19 Press Conference, Online Misinformation A Problem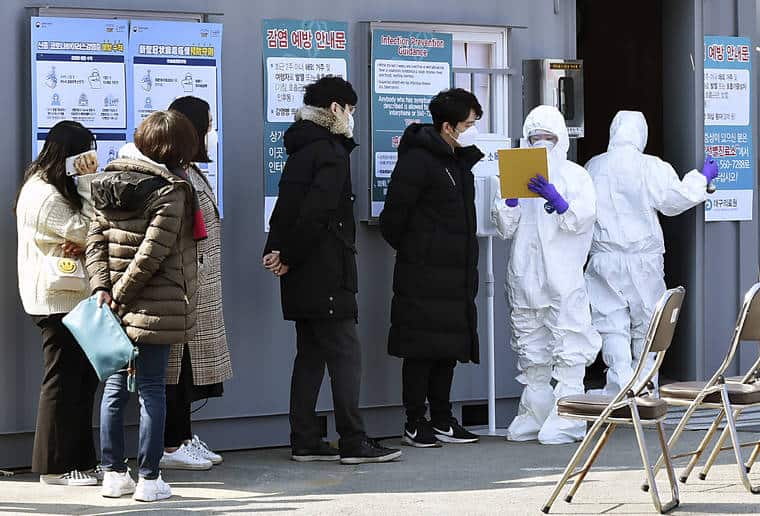 World Health Organization (WHO) held its daily COVID-19 (Coronavirus Infectious Disease 2019 [year this strand surfaced]) press conference. Dr. Tedros Adhanom Ghebreyesus (WHO Director-General), Dr. Janet Diaz (Head of Clinical Care Health Emergencies, WHO), Dr. Jaouad Mahjour (Assistant Director-General Emergency Preparedness, WHO Health Emergencies Program), and Dr. Oliver Morgan Direct (Health Emergency Information and Risk Assessment) accepted in-person and digital questions from accredited journalists. Part of Dr. Tedoro's opening address is below.
In his opening address, Dr. Tedros said 74,765 cases of COVID-19 and 2,121 deaths are known to WHO as of this morning. Approximately 1,760 cases are known outside of China in 26 countries, with a total of 7 international deaths. Recently Iran has reported 7 cases and 2 deaths after announcing the first cases within its borders.

As of 6 AM Geneva time this morning, China has reported 74,675 cases of COVID-19 to WHO, including 2121 deaths. The data from China continue to show a decline in new confirmed cases. Once again, we're encouraged by this trend, but this is no time for complacency. Outside China, there are now 1076 cases in 26 countries, with a total of seven deaths.
In the past 24 hours, the Islamic Republic of Iran has reported five cases, two of which have died. This is the first report from Iran.

Of all cases outside China, more than half are among passengers on the Diamond Princess cruise ship. The first passengers have now disembarked, providing they have a negative test, no symptoms and no contact with a confirmed case in the past 14 days. Japan has also advised passengers to stay at home for a further 14 days and monitor their temperature, and also has set up a hotline for passengers to call if they have concerns. Japan is in regular contact with other countries through a mechanism set up under the International Health Regulations, so those countries can follow up with their nationals who were passengers on the ship.

In addition to monitoring the evolution of the outbreak, WHO's main role is to work with countries and partners to coordinate the global response.
We're doing that in several ways, both internally and externally.
As you know, a WHO-led international team of experts is now on the ground in China, working with their Chinese counterparts to find answers to some of the things we don't know, including the transmissibility of the virus and the impact of the measures that China has taken.
"[This is a] Time for solidarity," he said when addressing the global community effort to prevent a widespread epidemic before saying WHO is working with the Africa Centres for Disease Control and Prevention (Africa CDC) in a preemptive effort to help countries with weaker health systems prepare for the virus.
"We have a window of opportunity," Dr. Tedros said during the final moments of his address, a statement he utters during nearly press conference to push the importance of the present time to prevent the outbreak from becoming an international epidemic.
Throughout the press conference, the WHO panel addressed questions concerning the Diamond Princess cruise ship. Dr. Mahjour spoke several times regarding the measures taken on the Diamond Princess to prevent the disease from spreading throughout the passengers onboard. Earlier today, its parent company, Princess Cruises released a memo regarding the end of the ship's quarantine.
Approximately six hundred guests onboard Diamond Princess were the first to be cleared by the Japanese Ministry of Health and released to disembark the ship yesterday.

These guests — all being cleared after a COVID-19 test by the Japanese Ministry of Health — were met in the Yokohama cruise terminal by Jan Swartz, President of Princess Cruises.

Several hundred other guests are expected to be cleared today by health officials.
"We do know patients are being discharged," Dr. Janet Diaz answered in response to a question about those who have contracted the COVID-19 virus and have been medically cleared after defeating the symptoms, but WHO doesn't currently have the exact number of patients that received clearance from medical professionals. "At this time there are no known treatments for COVID-19," she later responded to a question regarding rumors of treatments killing the virus within patients. However, Dr. Diaz did say current treatments are going through expert-led clinical trials.
Later Dr. Tedros said there is a lot of conspiracy theories and misinformation online regarding COVID-19 and cautioned the public from trusting information that doesn't come from proper experts. He also confirmed Facebook and Google acknowledged misinformation was an issue to the WHO and were working with the organization to keep false information from spreading.
The Director-General was blunt when asked if WHO was receiving the funding necessary to effectively combat the virus. He relayed that WHO asked for $675 million, and the global reaction from governments was lackluster. The doctor said international communities need to take the virus seriously and "It's not being treated as such" about his describing COVID-19 as "public enemy number one" last week.