William Barr Testifies Before House Judiciary Committee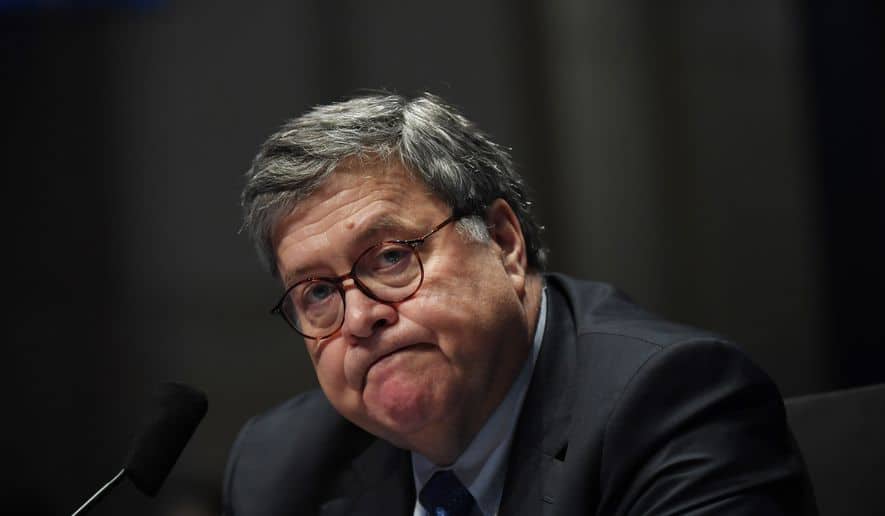 William Barr testified in front of a House Judiciary Committee on Tuesday, for the first time since taking up the role of Attorney General in 2019. Barr and the Justice Department face criticism from Democrats, who believe that the department is working to aid President Donald Trump politically in its handling of nationwide protests and criminal investigations of the President and his allies.
"In your time at the department, you have aided and abetted the worst failings of this president," Judiciary Committee Chairman Jerrold E. Nadler (D-NY) proclaimed in his opening statement.
Despite the questioning from the House Judiciary Committee, Barr revealed little new information about the recent actions of the Justice Department. Instead, Barr mostly was on the defense, accusing his critics of trying to "discredit" him and challenging them to point to specific instances of him using the Justice Department unfairly.
Barr Defends Police and Federal Response to Nationwide Protests
While Attorney General William Barr acknowledged the impact that George Floyd's death had on the Black community, he condemned the actions of protesters throughout the United States.
"As elected officials of the federal government," Barr explained, "every member of this committee — regardless of your political views or your feelings about the Trump administration — should condemn violence against federal officers and destruction of federal property.
Democrats on the committee argued that President Trump was utilizing his relationship with Barr to send federal law enforcement to American cities as a political stunt and to distract voters from his failure to limit the spread of COVID-19.
Nationwide protests surrounding George Floyd's death began in May, where protesters regularly clashed with city law enforcement over Floyd's unjust killing. The tensions seemed to be mostly quelled until Barr sent federal agents to Portland, which prompted more violence between protesters and law enforcement.
Despite this, Barr continued to defend the federal response to these national protests.
"What unfolds nightly around the courthouse cannot reasonably be called a protest," Barr said. "It is, by any objective measure, an assault on the government of the United States."
Additionally, Barr went on to explain how he believed that American police do not have a problem with racism. He attempted to claim the opposite at some points in the hearing, saying that he has seen studies showing that "police are less likely to shoot at a black suspect, [and] a little more likely to shoot at a white suspect."
Despite acknowledging some racial inequalities in the treatment of African Americans by law enforcement, Barr was unwilling to say that there is systematic racism among police in the U.S.
Barr on His Relationship With President Trump
Members of the Judiciary Committee criticized the Justice Department's role in the investigations of President Trump's allies, specifically those of Michael Flynn and Roger Stone.
All four federal prosecutors on Roger Stone's case resigned in protest after the Justice Department reduced Stone's sentence. One prosecutor testified to Congress in June, and explained that William Barr and the Justice Department reduced the sentence for "political reasons."
In Michael Flynn's case, Barr insisted that there was "no basis" to investigate the former Trump national security adviser.
Despite the controversy that these decisions raised, Barr continued to deny that his relationship with President Trump influenced the Justice Department's role in either case.
"The president's friends don't deserve special breaks, but they also don't deserve to be treated more harshly than other people," Barr said in response to this criticism.
Barr on the 2020 Presidential Election
William Barr repeated his concerns to the Judiciary Committee about mail-in voting prompting foreign interference in the 2020 presidential election, despite election officials insisting that there is no evidence to back up this suspicion.
However, when asked by the committee if he believed the 2020 election would be "rigged," Barr said that he had "no reason to think it will be."
Barr also said that he agrees with the findings of U.S. intelligence agencies, which showed that Russia interfered with the 2016 election. President Trump reluctantly accepted this point in 2018 but continues to deny collusion with Russia.
But when questioned about this on Tuesday's hearing, Barr initially did not denounce the prospect of foreign interference in a presidential election.
"Is it ever appropriate," asked Rep. David N. Cicilline (D-RI), "for the president to solicit or accept foreign assistance in an election?"
"It depends what kind of assistance," responded the attorney general. When asked the question again, Barr did admit that such interference would not be appropriate.