Champions League Roundup – Man City Downs PSG, Chelsea, and Real Madrid Draw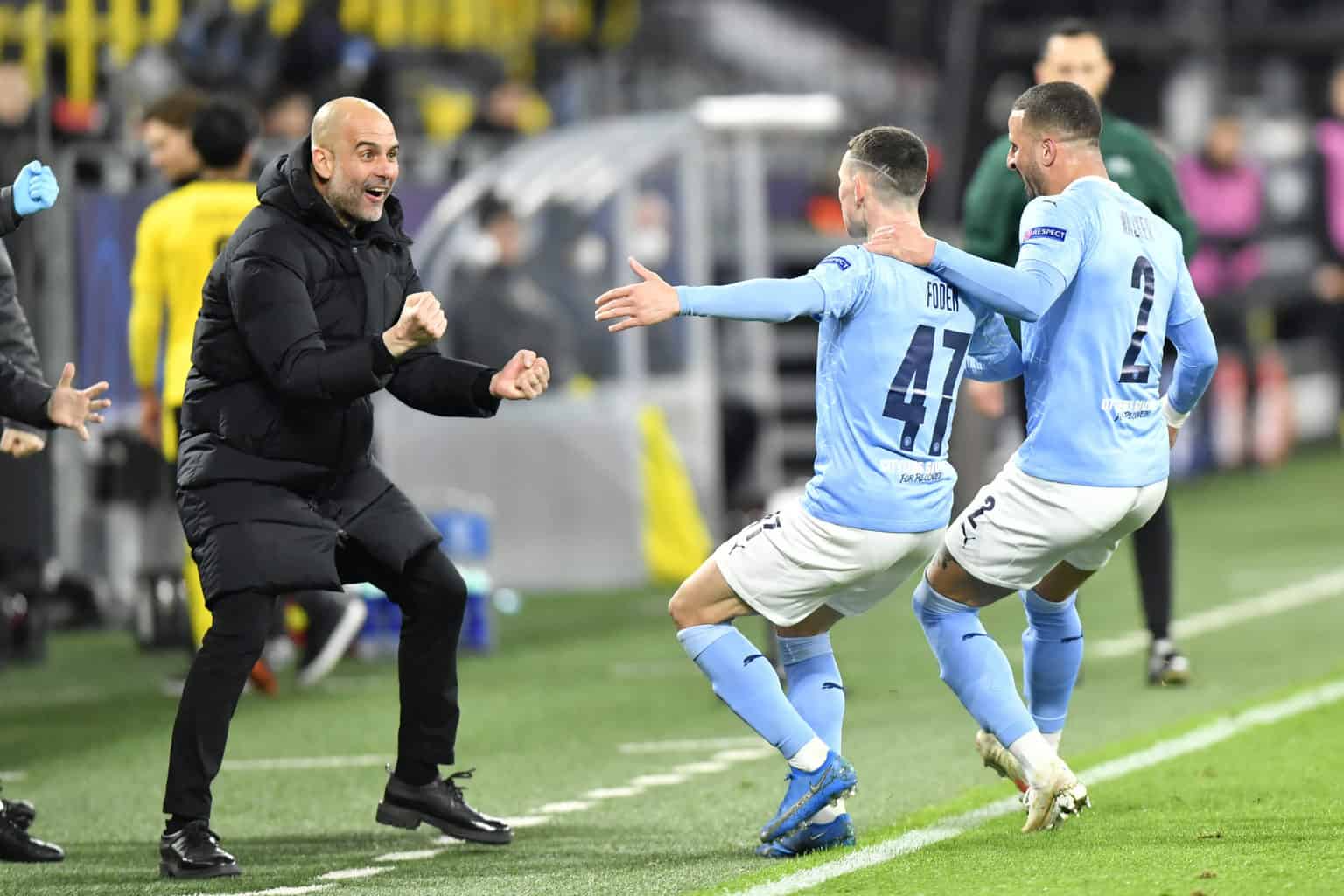 Posted:
April 29, 2021 at 5:56 pm / by
Alec Pronk
/
With European Super League drama mostly in the rearview mirror, four of the world's best teams took the field in the first leg of the Champions League Semifinal.
On Tuesday, Chelsea and Real Madrid played a lackadaisical draw after an exciting play led to an early goal from each side.
And in a battle between Gulf state rivals, Qatari-owned PSG and UAE-owned Manchester City took the field in Paris. While much of European football these days is a game of checkbooks and tax lawyers representing billionaires, hedge funds, and oil states, the football still produced wonderful moments in City's 2-1 win over PSG.
Moments of Brilliance
Chelsea and Real Madrid began the game with back-and-forth attacking play, and Chelsea struck first with a goal in the 14th minute from American star Christian Pulisic.
After continued pressure from both sides and the keepers called into action multiple times, the game looked to be shaping up to an exciting 90 minutes. And in the 29th minute, Real Madrid's Karim Benzema did not disappoint with beautiful control and a wonderful strike in the box.
After Benzema's goal, there wasn't much to write home about, both sides seemed content with a draw on a rainy night in Madrid.
In Paris, PSG took the lead early as well with a 15th-minute header from Brazilian defender Marquinhos.
Unlike the Chelsea-Real Madrid game, fans got to see two interesting goals in the second half. Manchester's midfield maestro Kevin De Bruyne whipped in a dangerous cross into the box in the 64th minute, and much to the chagrin of PSG goalkeeper Keylor Navas, no one connected with the ball as it flew into the bottom corner of the net with the Costa Rican keeper glued to the spot.
The Manchester City faithful were rewarded with another unconventional goal when Riyad Mahrez stepped up to take a free-kick. Mahrez placed the ball in the smallest of gaps in the PSG wall, curling it into the back of the net and leaving Navas furious with his defenders.
Man City's typical free-kick tacker de Bruyne said to reporters that he told Mahrez "if you believe in yourself, take it." Mahrez proved his self-confidence with a special goal that puts City in the driving seat as they head back to their home ground.
Champions League Semi-Final Second Leg
Both games set the stage for a compelling second leg next week as PSG travels to Manchester and Real Madrid to London. And as the two games are in England, the English teams will go into the second leg feeling they control their destiny.
Real Madrid defender Marcelo is likely to miss out on the second leg against Chelsea in a unique twist. He has to perform his civic duty in the Spanish capital and serve as a polling monitor for upcoming elections.
Real Madrid's opponent Chelsea also finds themselves in an awkward position after the wife of Chelsea defender Thiago Silva criticized striker Timo Werner on social media.
PSG is fighting to keep their team intact with a semifinal exit in the other matchup, potentially spelling the exit for superstars Neymar and Kylian Mbappé. The two attackers failed to produce much against Man City, and Mbappé failed to get a shot on target for the first time in his Champions League appearances.
In the Champions League, one thing is for sure: high drama is always just around the corner.