Minneapolis celebrates the life of Floyd on the first anniversary of his Death
If you were driving through the 5-mile stretch of Lake Street in Minneapolis on the first anniversary of George Floyd's death, the chances are you'd see buildings still boarded up, empty lots still composed of ashes that were once brick and mortar, and Lil' Baby playing on Hot 102.5 Twin Cities Radio, rapping that "It's bigger than black and white, it's a problem with the whole way of life."
Demonstrations were held throughout the city, honoring the life of Floyd, a black man who was murdered after former Police Officer Derek Chauvin kneeled on his neck for 9 minutes and 29 seconds.
The Minnesota Metropolis wasn't the only geographical location recognizing the man who sparked the biggest police reform movement to date, as cities from coast to coast held events as the one-year bookmark took place.
George Floyd Square
Minneapolis Roosevelt High School held the march to George Floyd Square, not only to meditate on the day and man that changed the city forever but also to recognize that it's been 365 days that residents and activists have held the space at 38th and Chicago to focus on building a stronger community and the fight against police brutality.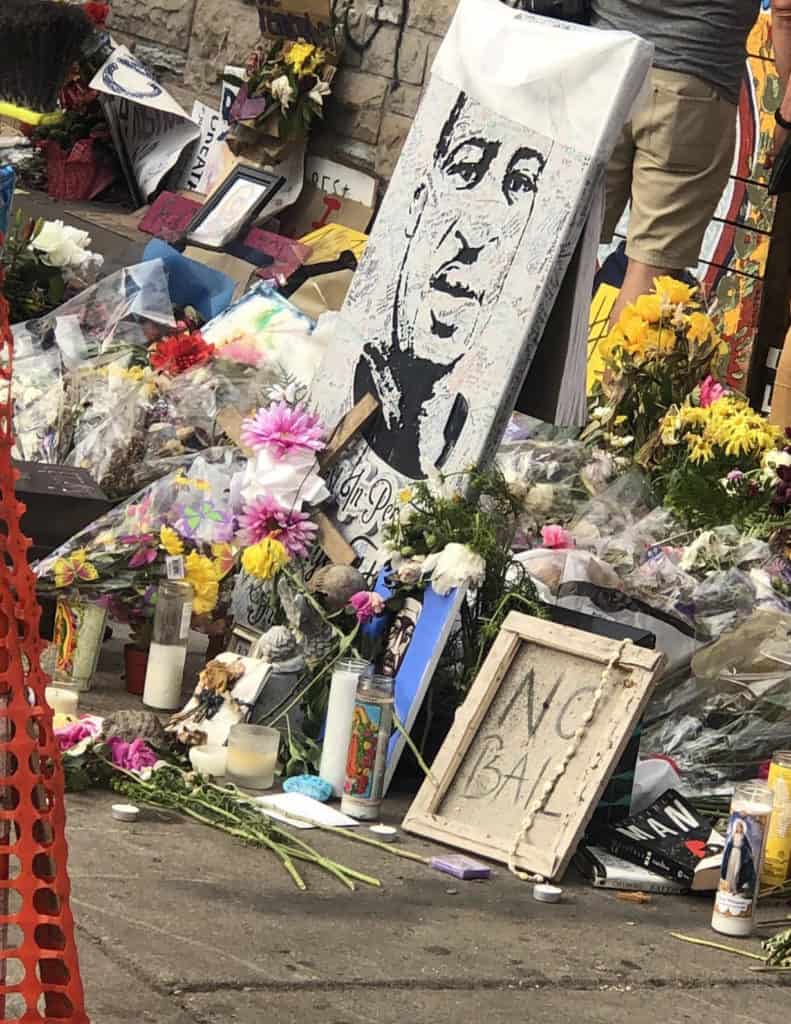 Activists participated in activities throughout the day such as taking a knee for silence and prayer, listening to performers and speakers, dancing, sharing art, mingling with state leaders like Minneapolis Mayor Jacob Frey and Rep. Ilhan Omar (D-Minneapolis). Omar also visited the site to plant a tree.
Bystanders Reminiscing all the pain and travails caused by Floyd death
Darnella Frazier, the Minneapolis native who was 17 at the time she recorded the viral video of Floyd's murder, took to social media her emotions on the anniversary.
"A lot of people call me a hero even though I don't see myself as one," Frazier said on Instagram. "I was just in the right place at the right time. Behind this smile, behind these awards, behind the publicity, I'm a girl trying to heal from something I am reminded of every day."
Death from police, all too familiar for Minneapolis
Frazier's pain isn't new to a city that has experienced so much loss at the hands of police. In the last 11 years, at least 12 people have died from police killings in the Minneapolis area, such as David Smith, Terrance Franklin, Jamar Clark, Justine Ruscczyk Damond, Thurman Blevin, and Travis Jordan.
The most prominent police-related deaths for the black community in Minneapolis have been Philandro Castile, George Floyd, and Daunte Wright.
Castile, a 32-year-old black male, was fatally shot by police during a traffic stop in the Minneapolis-St. Paul Metro area in July 2016.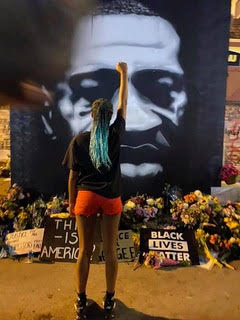 Castile drove his girlfriend, Diamond Reynolds, and her four-year-old daughter when he was pulled over and asked for his license and registration. Castile informed Officer Yanez that he had a gun and was licensed to carry it. Yanez told him not to reach for it or pull the gun out, to which Castile replied that he wasn't. After a few commands from Yanez and assurances from Castile, Yanez fired seven shots up close to Castile, hitting him five times.
Reynolds started a live-stream video on Facebook immediately after Castile was shot, gaining a great deal of traction throughout the world.
Protests ensued throughout the country for five months before Yanez was charged with second-degree manslaughter and two counts of dangerous discharge of a firearm. He was acquitted of all charges after a jury deliberated for five days.
Wright was a 20-year-old black man who was killed on April 11, 2021, after being fatally shot by former Police Officer Kimberly Potter during a traffic stop in a Minneapolis suburb. Potter mistakenly fired her firearm instead of her taser following a short-lived struggle that Wright had with officers and an attempt to flee the scene in his car.
Potter is facing second-degree manslaughter charges.
The killing of Wright came smack-dab in the middle of the Chauvin trial, kicking a city that was already down after a year of civil unrest and dealing with the COVID-19 pandemic. There was an unspoken, melancholy feeling in The Mini Apple as tensions rose outside of the Brooklyn Center Police Department to fight for justice for Wright. In contrast, others simultaneously stood outside the Hennepin County Court House, waiting for a verdict to finally go the right way for the black community during the Chauvin Trial. Often, activists would schedule their days to split their time and show their support between both locations.
Chauvin was found guilty of second-degree unintentional murder, third-degree murder, and second-degree manslaughter on Apr. 20, 2021. He will receive his sentencing on June 16.
A Troubling and long year in Minneapolis
It isn't abnormal since Floyd's death for those traveling through the city to drive by a Black Lives Matter protesters standing on a bridge over a major highway or on street corners, with signs in their hands with phrases like, "We aren't asking you to kill them as you kill us, we are asking you to not kill us like you don't kill them."
The city has not been void of sadness or silence since the spring day that took the life of Floyd.
"It's been a troubling year, a long year," George's Sister Bridgett Floyd told the crowd at George Floyd Square. "But we made it. They say with God all things are possible and I'm a true believer in that … The love is very outpouring today. The love is here. George is here."