Weekend Review: Federal Judge Suspends DACA Program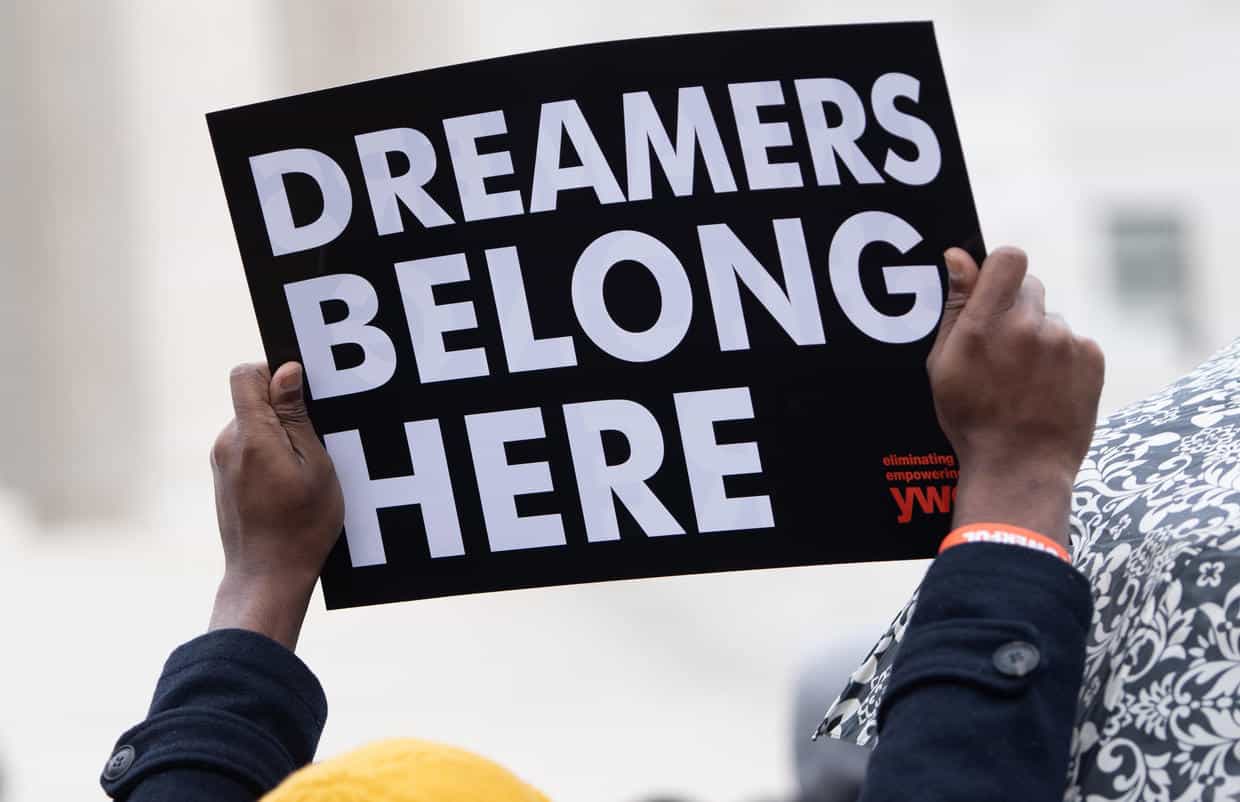 A federal judge in Texas ruled that former President Barack Obama used unlawful measures to implement the Deferred Action for Childhood Arrivals (DACA) program. Some individuals are protected from deportation by DACA if they were brought to the country as children.
U.S. District Court Judge Andrew Hanen found that the Obama administration overreached its authority with the program's implementation. He ordered the Biden administration to suspend the program and the Department of Homeland Security halt all new applications.
Biden released a statement calling the decision "deeply disappointing" and shared the Department of Justice will appeal the decision. He called on Congress to provide a "permanent solution by granting a path to citizenship for Dreamers."
Over 160 Killed in Europe's Disastrous Floods
More than 160 people were killed in floods in Europe when some areas saw the equivalent of two months of rainfall in a matter of days. Rivers burst their banks in what has been called an "extreme event."
People were stranded as entire homes were swept away. "A lot of people have lost everything," German President Frank-Walter Steinmeier after visiting the town of Erftstadt. The floods hit Germany hardest, killing over 140 people.
Over 20 people died in Belgium and Belgian Prime Minister Alexander De Croo said it could be the worst flooding the country has ever seen.
Weather experts have attributed the events to a warming global climate. Top climate scientists claim events like floods and heat domes now surpass current abilities to predict their intensity.
Most of the missing were accounted for as waters receded on Saturday morning. However, risks remain due to remaining water and downed power lines.
US Regulators Sue Amazon for Faulty Products
The U.S. Consumer Product Safety Commission (CPSC) voted to approve an administrative complaint against Amazon to stop the sale of defective products. CPSC has requested "remedial action to protect the public from the substantial product hazards presented by certain consumer products sold on amazon.com."
Amazon allowed third parties to sell thousands of faulty items, including defective carbon monoxide detectors and children's sleepwear which left children at risk for burns or other injuries. The company reportedly agreed with CPSC that a plan to recall the products is needed. They also proposed a "Recalls Pledge" for online marketplaces.
The CPSC has deemed Amazon's actions insufficient and seeks to force the online store to stop selling any potentially hazardous items. They also would like the company to work with the commission on recalls and to provide notification with potential for refunds to those who purchased faulty items.
Currently, Amazon disclaims any liability for products sold by third parties on their website. However, a Calif. appeals court decided in May that the company can be held liable for products sold by third parties on Amazon Marketplace.
California Becomes First State to Fund Universal Basic Income Efforts
On Thursday, lawmakers in Calif. approved the first state-funded program to provide guaranteed income to certain people. Cities and counties can apply for funds from a pool of $35 million to subsidize programs that prioritize pregnant mothers and foster youth once Gov. Gavin Newsome signs the bill.
The City of Oakland already has a program that offers $500 a month to 600 families below the median income threshold, while Marin County gives $1,000 monthly to 135 low-income women of color.
The pandemic exposed how income inequality is correlated with racial inequality, as minority workers suffered job loss and illness at a higher rate. Support for guaranteed income increased in response, opening the door for the program's implementation in Calif. The effort passed the state legislature with bipartisan support, signaling a chance that other states may enact similar legislation.
Most assistance programs regulate how recipients can spend money, forcing some to apply for aid from separate programs for food and housing. Guaranteed income programs do not require funds to be used for specific needs, making it easier for people to lift themselves out of poverty without applying for multiple types of assistance.
Two Calif. Men Charged in Plot to Firebomb Dem. Party Headquarters
Two Calif. men were arrested and charged with conspiracy to destroy a building by fire or explosives in a plot that began a few weeks after Donald Trump's loss in the 2020 election.
The defendants are 45-year-old Ian Rogers and 37-year-old Jarrod Copeland. After weeks of planning, they agreed they would attack the headquarters of the Democratic Party located in Sacramento.
Police seized between 45 and 50 guns, including assault rifles and machine guns, five pipe bombs, and around 15,000 rounds of ammunition from Rogers during his arrest. Copeland is an affiliate of the Three Percenters who was twice arrested for deserting his military service. In 2016, he received an "other than honorable" discharge.
Prosecutors have requested both men be held pending trial .