Historic Infrastructure Bill Anticipated to Pass in Senate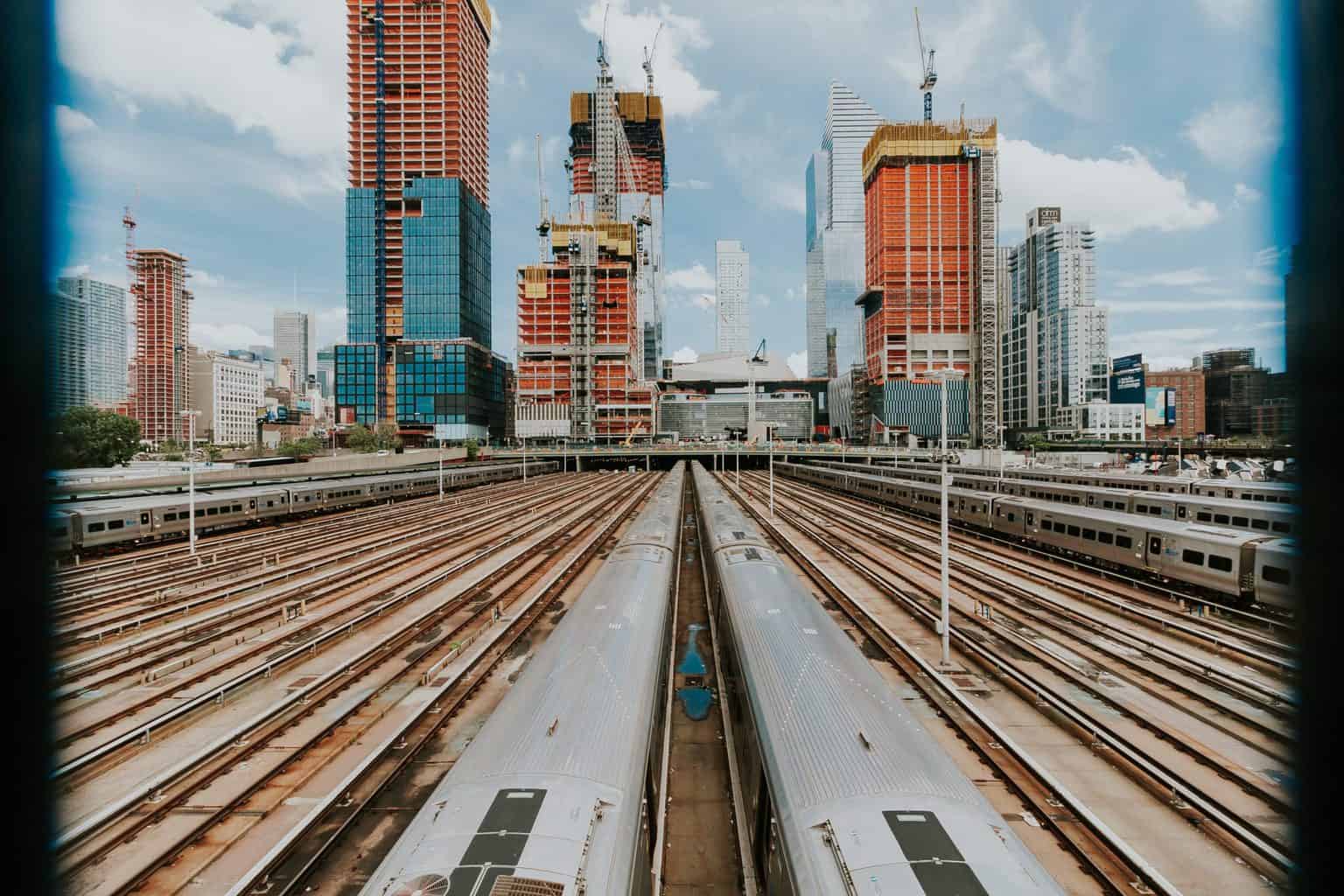 An expansive, bipartisan infrastructure bill will most likely pass in the Senate on Tuesday. If approved, the $1.2tn Infrastructure Investment and Jobs Act will head back to the House of Representatives for a final vote.
Earlier, Majority Leader Charles Schumer (D-N.Y.) informed the press that the Senate will be voting on Tuesday morning. He also promised that the legislation "will do a whole lot of good for America" if it passes both votes and moves to President Biden for a final signature.
#BREAKING: Senate set to pass bipartisan infrastructure bill Tuesday https://t.co/YjTuzfEWA6 pic.twitter.com/HBzWFfhIHt

— The Hill (@thehill) August 10, 2021
What is in the infrastructure bill?
According to a White House fact sheet, the bill is "a once-in-a-generation investment in our infrastructure." The legislation proposes approximately $550bn in new spending for "roads and bridges, water infrastructure, resilience, internet, and more."
Roads, Bridges, and Major Projects
$110bn for roads, bridges, and major projects, "with a focus on climate change mitigation, resilience, equity, and safety for all users, including cyclists and pedestrians."
Safety
$11bn for transportation safety programs, including a "new, $5bn Safe Streets for All program to help states and localities reduce crashes and fatalities in their communities, especially for cyclists and pedestrians."
Public Transit
$39bn to modernize transit and improve accessibility. This is the "largest federal investment in public transit in American history."
Passenger and Freight Rail
$66bn as an investment in rail to "eliminate the Amtrak maintenance backlog, modernize the Northeast Corridor, and bring world-class rail service to areas outside the northeast and mid-Atlantic."
Electric Vehicle (EV) Infrastructure
$7.5bn to "build out the first-ever national network of EV chargers in the United States and is a critical element in the Biden-Harris Administration's plan to accelerate the adoption of EVs to address the climate crisis and support domestic manufacturing jobs."
Electric Buses
$5bn to invest in zero-emission and clean buses with an additional $2.5bn for ferries. The legislation seeks to deliver thousands of electric school buses to replace some of the current fleets of diesel buses used nationwide.
Reconnecting Communities
$1bn to fund "planning, design, demolition, and reconstruction of street grids, parks, or other infrastructure." It also creates a "first-ever program to reconnect communities divided by transportation infrastructure."
Airports, Ports, and Waterways
$17bn in port infrastructure and $25bn in airports. This will "address repair and maintenance backlogs, reduce congestion and emissions near ports and airports, and drive electrification and other low-carbon technologies."
Resilience and Western Water Infrastructure
Over $50bn as an investment to make "our infrastructure more resilient to the impacts of climate change and cyber-attacks."
Clean Drinking Water
$55bn as "the largest investment in clean drinking water in American history, including dedicated funding to replace lead service lines and the dangerous chemical PFAS." The legislation seeks to "replace all of the nation's lead pipes and service lines."
High-Speed Internet
$65bn as an investment to "help ensure every American has access to reliable high-speed internet," and "help lower prices for internet service by requiring funding recipients to offer a low-cost affordable plan, by requiring providers to display a "Broadband Nutrition Label" that will help families comparison shop for a better deal, and by boosting competition in areas where existing providers aren't providing adequate service."
Environmental Remediation
$21bn for "environmental remediation, making the largest investment in addressing the legacy pollution that harms the public health of communities and neighborhoods in American history, creating good-paying union jobs in hard-hit energy communities and advancing economic and environmental justice."
Power Infrastructure
$65bn as "the single largest investment in clean energy transmission in American history." The bill seeks to upgrade "our power infrastructure, including by building thousands of miles of new, resilient transmission lines to facilitate the expansion of renewable energy."
Trump warned Republicans not to vote in favor of the bill
On Saturday, former President Trump again publicized his opposition to the bill, explicitly warning Republicans not to vote in favor of it. He wrote in an official statement that it would be "very hard for (him) to endorse anyone foolish enough to vote in favor of this deal."
Specifically, Trump made an example of Senate Minority Leader Mitch McConnell (R-Ky.). "If Mitch McConnell was smart, which we've seen no evidence of, he would use the debt ceiling card to negotiate a good infrastructure package," he wrote.
However, his words did not have the effect he seemed to desire. In what might be a signal of the former president's dwindling hold on the party, 18 Republican senators voted to advance the bill in a procedural vote only hours after his statement was released.
UPDATE (Aug. 11, 2021, 8:00 PM EST): The Senate passed the infrastructure bill earlier today. The House will hold a vote in the coming months, then send the bill to President Biden for a final signature if it is approved.