Weekend Review: The House Passes a $1 Trillion Infrastructure Bill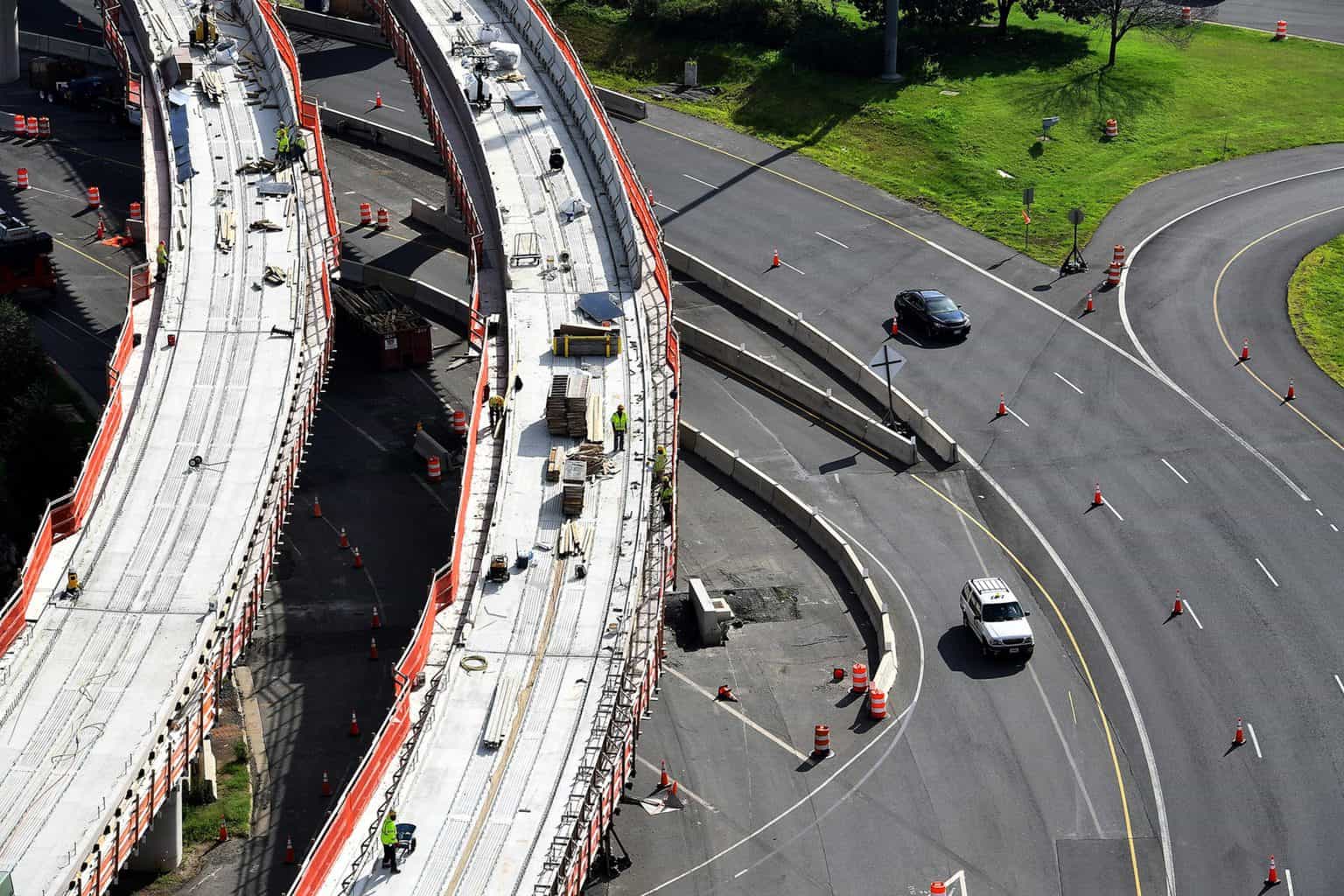 After months of uncertainty and postponement of several social policy bills, the House passed a $1 trillion infrastructure bill on Friday night. The bill focuses on rebuilding the country's public works systems such as public transit, roads, railways, and bridges. It will also fund new climate resilience initiatives and expand access to high-speed internet service. The passage of the bill was hailed as a "monumental step forward" for the president, who made the goal a promise to be delivered early in his presidency.
"We did something that's long overdue, that has long been talked about in Washington, but never actually been done," President Biden said in a statement.
The passing of the infrastructure bill comes after a blockage to pass the social policy bill or the Build Back Better Act. Still, the infrastructure bill was not an easy passing as six progressive Democrats voted against it because of a larger social spending measure that fell short of support.
But, Biden expressed confidence that the House will pass the Build Back Better Act "during the week of Nov. 15."
Democrats Have a Rough Election Week
Democrats had an alarming election week as Glenn Youngkin, a Republican, won Virginia on Tuesday, a state that President Joe Biden won by ten percentage points during the presidential elections. Younkin beat former Gov. Terry McAuliffe by merely two percent of the votes.
In New Jersey, Democratic Gov. Phil Murphy narrowly defeated his republican competitor Jack Ciattarelli. Despite his victory for democrats, the nail-bitingly close call caused concern of many democratic voters as Ciattarelli gained a large following during his campaign. Ciattarelli and Youngkin have both been seen as the "bellwethers" for the upcoming midterm elections next year, a probable win for the GOP. The close wins of Democratic politicians have caused panic, establishing just how much Biden's first months in office has stirred for the disappointment and dissatisfaction of Democrats and Republicans alike.
Murphy's reelection comes after state-wide criticism for his response to the coronavirus pandemic, with mask and vaccine mandates that have split New Jerseyans.
In New York City, former police officer Eric Adams became the city's second Black mayor. His moderate democratic win was easily achieved on Tuesday. Alvin Bragg will become Manhattan's first Black district attorney, and the City Council has elected Shahana Hanif, their first elected Muslim woman.
In Boston, Michelle Wu is the first woman and person of color to be elected mayor.
More COVID-19 Solutions On The Rise
The Center for Disease Control and Prevention (CDC) endorsed the Pfizer-BioNTech coronavirus vaccine on Monday for children aged 5 through 11. According to the CDC, the immunization of these children is expected to prevent about 600,000 new cases from November 2021to March 2022. With millions of children immunized, chances of transmitting the virus to adults and families will drastically reduce and help keep schools open.
"Vaccination of children ages 5 to 11 years will not only help prevent Covid-19 infection and serious consequences of infection in this age group but will also help children emotionally and socially," said Dr. Pamela Rockwell, a representative of the American Academy of Family Physicians on the CDC panel.
Meanwhile, Pfizer said their antiviral pill is highly effective against Covid-19 among at-risk people who receive the drug soon after exhibiting symptoms. Pfizer's pill will sell under the brand name Paxlovid. It is the second pill to combat the virus following the authorization of Merck's pill in Britain. Limited supply is anticipated to be available within the next few months.
President Biden praised the pill as "another tool in our toolbox to protect people from the worst outcomes of Covid," although he said the vaccine is the best way to prevent infections. Biden's acknowledgment comes as the federal government canceled a $600 million contract deal on Thursday with Maryland-based company Emergent BioSolutions, a Covid-19 manufacturer that ruined millions of vaccine doses. Emergent BioSolutions said they will continue to work with Johnson & Johnson on the production of Covid-19 vaccines despite quality concerns from regulators.
Ethiopia in the State of Emergency After Rebel Takeover
Ethiopia is in the midst of a yearlong civil war that has left thousands dead. On Tuesday, the capital declared a state of emergency and called for its citizens to arm themselves and prepare to defend Addis Ababa, the country's capital, from the Tigray People's Liberation Front, a northern Tigray rebel group. The Tigrayans, who have been fighting the government, have allied with another rebel group, the Oromo Liberation Army, and captured two towns near the capital.
"We will sacrifice our blood and bone to bury this enemy and uphold Ethiopia's dignity and flag," Prime Minister Abiy Ahmed said at the capital's military headquarters on Wednesday.
Ahmed, a Nobel Peace Prize winner, has faced a scrutinizing reputation as the top United Nations human rights body released a report of human rights violations, including massacres, sexual violence, and civilian attacks.
The United States Embassy has advised the immediate departure of American Citizens in Ethiopia and that "U.S. citizens seriously reconsider travel to Ethiopia."
The ongoing war could lead to the country's demise, with thousands of deaths, widespread poverty, homelessness, malnutrition, and starvation. Relief workers have been prevented from reaching areas in need for months.