Rising Gas Prices Squeeze Americans at the Pump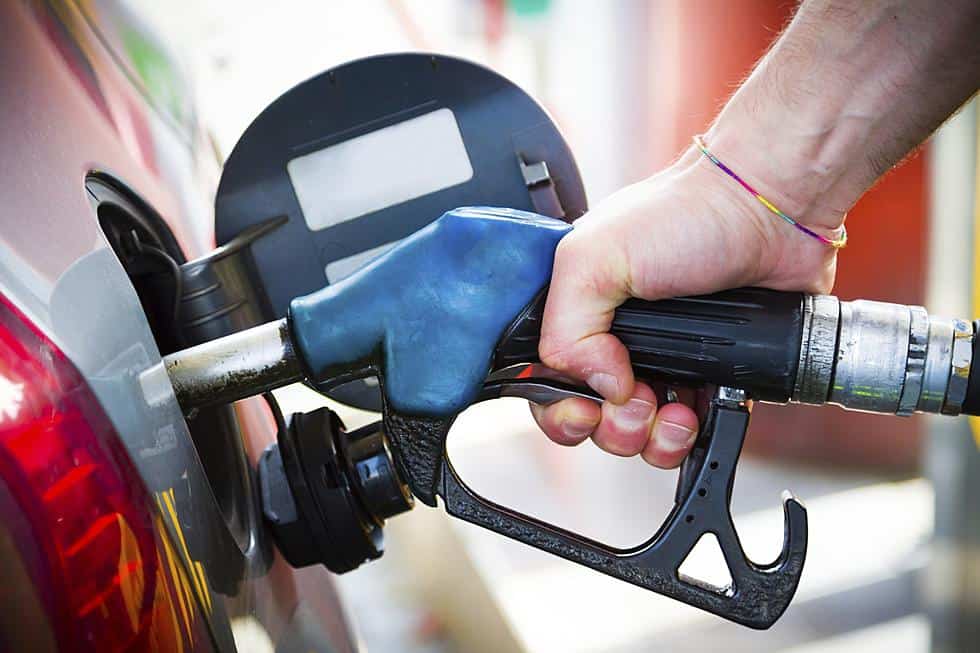 Posted:
November 22, 2021 at 8:50 pm / by
Alec Pronk
/
If you've filled your gas tank recently, you've probably noticed the rising gas prices at the pump. The increasing cost has become such a concern for the federal government that they are considering releasing 35 million barrels over time from the Strategic Petroleum Reserve.
In November, gas prices skyrocketed to a 7-year high and reached a national average of $3.42 a gallon. That is a $1.31 price increase from just a year ago, but increasing demand after pandemic shutdowns has driven prices up.
The pandemic also caused a slowdown in oil refinery production as most of the world sat in lockdowns in Spring 2020 to attempt to slow down the spread of COVID-19.
But now, demand for gas is outstripping the speed at which oil is being produced, shooting up the price. And as Americans make holiday plans in November and December, consumption is expected to increase.
Without relief to gas prices, Biden's already struggling favorability ratings could take a further nosedive.
Can President Biden Lowed Gas Prices for the Holidays?
The President is often blamed for rising gas prices, and tracking the price at the pumps is a go-to for mainstream media and regular consumers alike. Combined with the fast-increasing inflation rate, rising gas prices are deployed as a sign that Americans' wallets could be a lot lighter come Christmas time.
Multiple lobbies and media outlets are pushing President Biden to intervene to lower gas prices.
Some have called on Biden to waive environmental mandates for oil refineries. Since the George W. Bush presidency, oil refineries have had to blend biofuel into the US fossil fuel supply.
However, this would only be a short-term fix, and it would set a bad precedent for the environment, especially after the United States committed to a net-zero emissions pledge by 2050 at COP26.
Furthermore, short-term measures that give benefits to oil refineries could have an adverse long-term effect by discouraging investment in alternative energy sources, Height Capital Markets analyst Benjamin Salisbury told Bloomberg. Additionally, such a measure is unlikely to save Americans much money at the gas station.
"We are talking pennies, not dollars," Salisbury said.
In October, US Energy Secretary Jennifer Granholm suggested banning oil exports to reduce the price of gas domestically. However, the White House has not publicly supported this measure yet.
Relieving the nation's supply chain issues could also help oil exports enter the country more smoothly. Currently, shockwaves are being felt around the world regarding exports and imports, and fixing this issue is not a quick and easy task.
Factory reopenings in Asia have helped alleviate some supply chain issues, but the number of ships waiting in the Ports of Los Angeles and Long Beach are still sitting at record levels.
Experts expect more relief after the holiday shopping surge, but some issues, including a tight labor market, are likely to continue in 2022.
With no quick fix on the horizon, the Biden administration has looked more closely at releasing oil from the country's reserves. But this move also has geopolitical consequences to consider.
Will Biden Release Oil from US Reserves?
As the holiday season approaches and the President's disapproval ratings head north of 52%, the White House is facing mounting pressure to alleviate increasing gas prices.
Before Americans set off on their holiday trips, the Biden administration could release crude oil from the Strategic Petroleum Reserve, the US's emergency oil stockpile.
The Strategic Petroleum Reserve was established in the 1970s to respond to oil crises caused by production issues. It currently holds around 600 million barrels of oil, which could supply the entire country for one month if all oil production temporarily ceased.
So far, the White House has floated the idea of releasing 35 million barrels from the strategic reserve. But this could have an impact on other nations' oil production.
OPEC and other oil-producing nations announced they may not up production if the United States and others release oil from their reserves. If these top oil producers cut production based on countries releasing reserves, then oil price could continue to rise or remain at high prices.
Bloomberg has reported that Biden may announce a release of oil from reserves this week along with other major consumers including, India, Japan, and South Korea.
But even with a concerted effort, the release of oil from strategic reserves could be spoiled by Saudi Arabia and other major oil producers.
"Certainly, OPEC and the Saudis can win this in that they are holding all the cards. They can keep more oil off the market than a SPR release can put on the market," said John Kilduff, founding partner at Again Capital LLC.