Sweden and Finland Eye NATO Options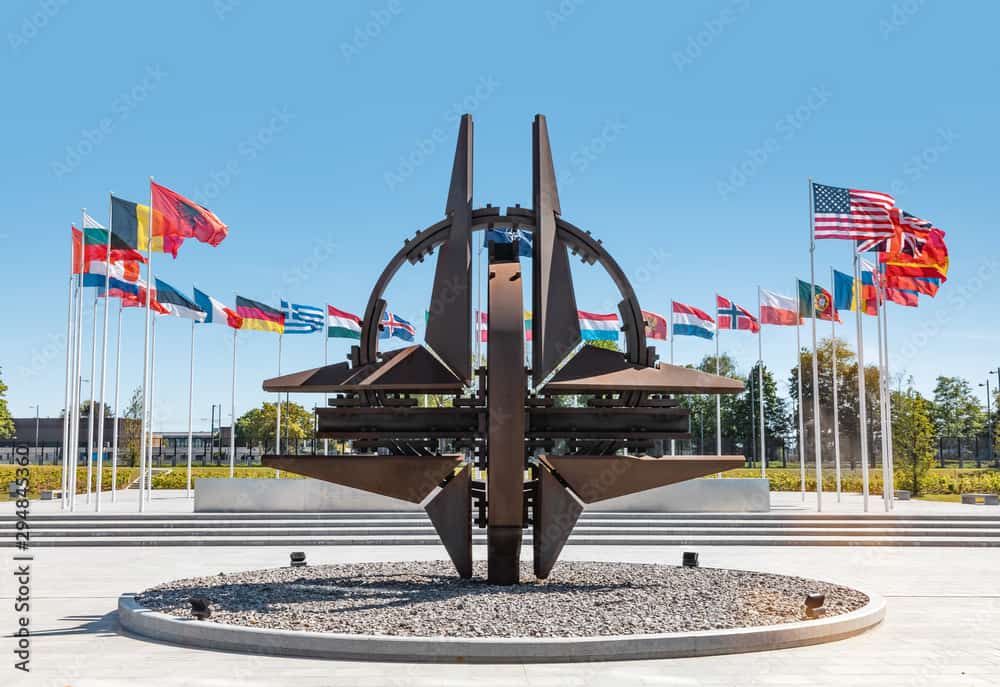 On Wednesday both Sweden and Finland broke a long history of military and political neutrality by applying for admittance to NATO. The Swedish prime Minister Magdalena Andersson and Finnish President Sauli Niinisto visited the White House yesterday to mark the historic occasion.
"Finland and Sweden make NATO stronger," President Joe Biden said at the Rose Garden. "And a strong, united NATO is the foundation of America's security."
The likelihood of Finland and Sweden approaching NATO increased on February 24, when Russia invaded Ukraine. Finland shares an 830-mile border with Russia that has been peaceful since the Finno-Soviet Treaty in 1948. At the time, this "Agreement of Friendship" forbade an attack on the west and prohibited Finland from joining a military alliance considered hostile to the USSR.
Yet Finland's perspective has shifted in the current climate. Prime Minister Marin noted that their relationship with Russia is not the same.
"When we look at Russia, we see a very different kind of Russia today than we saw just a few months ago," she said. "Everything has changed when Russia attacked Ukraine. And I personally think that we cannot trust anymore there will be a peaceful future next to Russia."
In a statement, the Kremlin said that this move "would be a mistake since there is no threat to Finland's security."
Finland's perspective has shifted in the current climate. Prime Minister Marin noted that their relationship with Russia is not the same. which states that an attack against one Ally is considered an attack against all Allies. NATO was created after World War II as an alliance between member nations to secure peace.
Worldwide Response
All 30 member nations of NATO must approve any new requests from countries wishing to join. Turkey's President Recep Erdogan dashed hope for a quick process, who blocked a procedural vote, saying he didn't feel their admittance would be favorable to the alliance. He suggested the countries were "guesthouses for terror organizations."
Erdogan's objection comes from the presence of members of the PKK, the Kurdistan Workers Party, in Sweden and Finland. He accuses Sweden specifically of harboring the PKK, a separatist militant group that seeks an independent state in Turkey. The PKK has killed thousands since 2015 and the group is recognized as a terrorist organization by the US.
He contends that Turkey asked for these "terrorists" to be extradited, but Sweden refused. "So you won't hand over terrorists, but you ask us for NATO membership?" Erdogan said in remarks to Parliament. "We cannot say yes to this security organization that is being deprived of security."
Finland and Sweden offered to visit Turkey next week, but Erdogan said he deterred them. "There is no need; their attitude is clear," he added, citing recent demonstrations by the PKK in Sweden. The country has long accepted political refugees, many from Syria, including those with ties to the PKK.
Finnish President Niinistö said that he was "confused" by Erdogan's comments and that Turkey had seemed open to the NATO admittance a few months earlier.
Other countries have been receptive to the new members and already pledged their support. Prime Ministers from the Nordic countries of Norway, Denmark, and Iceland issued a joint statement in support of the application. They also pledged assistance in the interim. "Should Finland or Sweden be a victim of aggression on their territory before obtaining NATO membership, we will assist Finland and Sweden by all means necessary."
President Biden was also quick to endorse the two countries while noting that the United States will "remain vigilant against any threats to our shared security and to deter and confront aggression or the threat of aggression."
NATO Membership
NATO officials indicate that the process could be complete in a few weeks but often takes months, and it was many years before the most recent candidate – North Macedonia – was accepted. Even the fastest approvals – for West Germany, Turkey, and Greece – required four months.
With the approval currently being questioned by Turkey, it could take longer. Both Finland and Sweden benefit by meeting other requirements for membership which include having a functioning democratic political system based on a market economy, fair treatment of minorities, and a commitment to democratic civil-military relations.
In the interim, Finland and Sweden may need to rely on the promises of their fellow Nordic nations, who have pledged support should an invasion occur. President Biden's national security advisor, Jake Sullivan, offered similar backing.
"We will not tolerate any aggression against Finland or Sweden during this process," he said, suggesting that similar conversations were taking place with other NATO allies.
NATO Secretary-General Jens Stoltenberg said he was "confident" that the issue would soon be resolved and approval will move forward. He noted that each country has its own perspective and discussion is part of the process. "We are addressing the concerns that Turkey has expressed," he said.
Negotiations aren't unusual during the process. When Greece blocked the entry of the Republic of Macedonia in 2008, the country changed its name to North Macedonia to address concerns about the nearby Greek region of Macedonia.