What to Know About late Japan's Shinzo Abe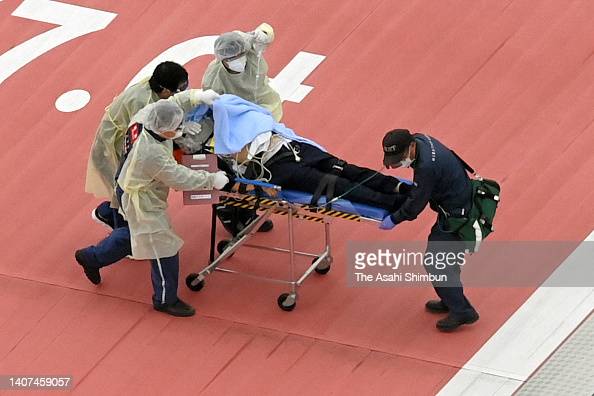 Japan is in great mourning. Former Japanese Prime Minister Shinzo Abe was assassinated on Friday, July 8, 2022, while speaking at a political campaign in Nara two days before Japan's upcoming parliamentary elections. Abe's assassin was a 41-year-old former member of Japan's defense force, Tetsuya Yamagami, who shot the former Prime Minister in his back with a homemade firearm "with two cylindrical metal barrels wrapped in black tape." The suspect's motives are yet to be determined.
According to police testimony, Yamagami informed investigators of his hatred for a religious group with which he believed the former Prime Minister Abe was associated. Yamagami's mother was reportedly involved with the group as well, and Yamagami blamed Abe for his mother's financial ruin.
The suspect had spent months planning the killing, and he told investigators that he originally intended to use explosives. Initially, Yamagami was to carry out the killing at a political rally in Okayama three hours outside Nara; however, security at the event's door thwarted his plan.
Shinzo Abe's Legacy
As Japan's longest-serving prime minister, Shinzo Abe has had a prolific career. Born into a political family, Shinzo Abe followed in his father's and grandfather's footsteps, former foreign minister Shintaro Abe and former prime minister Nobusuke Kishi. For Abe, he believed it was his duty to continue his ancestors' legacy by becoming prime minister.
Abe began his political career in 1993 as a member of parliament 1993, eventually becoming Japan's younger chief cabinet secretary in 2005. By 2006, he was Japan's youngest post-war prime minister—serving a total of eight years between two terms from 2006-7 and 2012-2020.
Handed a stagnant economy, Abe implemented his economic reform plan, coined "Abenomics." The plan was twofold: increase state spending and lax monetary policies to kickstart the economy. Although his plans increased the country's debt, they also brought young women into the labor force. Abe also successfully strengthened Japan's defense force and reinvented Japan as a greater international player.
While in office, Abe emphasized Japan's allyship to the United States and the West. During a call with current Japanese Prime Minister Kishida, President Biden praised the "importance of Prime Minister Abe's enduring legacy with his vision of a free and open Indo-Pacific and the establishment of the QUAD meetings of Japan, the United States, Australia, and India."
Abe was also able to find common ground with two former U.S. presidents, Barack Obama and Donald J. Trump, maintaining a strong U.S.-Japan alliance despite political turmoil in the US. During the Obama presidency, Japan joined the Trans-Pacific Partnership (TPP) and recognized the deep wounds caused by World War II by visiting Pearl Harbor. Despite the United States pulling out of the TPP during the Trump presidency, Abe remained a loyal ally.
Abe's love of the West was influenced by his grandfather, who held the conservative view of the near for revising Japan's post-war pacifist constitution. He views the constitution as a humiliating reminder of Japan's weakness during WWII. This new Japan under Abe was anything but that.
Although he left office in 2020, Abe continued his influence in his Liberal Democratic Party, which garnered massive victories during last weekend's elections.
Global Influence
Abe's nationalist attitudes fueled his suspicions and distrust of China as the two powers battled over being the dominant force in Asia. This belief drove Abe to increase Western and Indian influence in Asia to counter that of China.
Not all were happy with Abe's nationalist attitudes. Abe's negationist attitude towards Japan's World War II atrocities committed by the Imperial Japanese Army against South Korea was polarizing. His comments about' whitewashing' Japan's war-time crimes nearly cost Japan its relationship with South Korea, which happens to be Japan's most critical trade partner.
Despite signing an agreement with South Korea acknowledging the dignity and respect of South Korean comfort women, his actions in office show otherwise. His administration has numerously disputed the country's past use of Korean sex slaves and other allegations against the Imperial Army.
In 2018, the two countries nearly ended diplomatic relations following a South Korean Supreme Court decision that required Japanese company Mitsubishi Heavy to compensate for its role in colonial-era forced labor. Since the end of World War II, the two countries have been at odds over the legacy of the war—especially regarding allegations of wartime sexual violence at the hands of the Imperial Japanese Army. In 2020, just three days after stepping down, Abe visited the Yasukuni Shrine, where 14 war criminals prosecuted at the Tokyo War Crimes Tribunal are honored.
It is without a doubt that Prime Minister Shinzo Abe was one of the most influential leaders of our time, whose legacy extends beyond Tokyo. Love him or hate him, Shinzo Abe's legacy will live on. He proved that the Japan of today is not the pacifist Japan of the past but a dominant global power.