Same-Sex/Interracial Marriage Ratified in Senate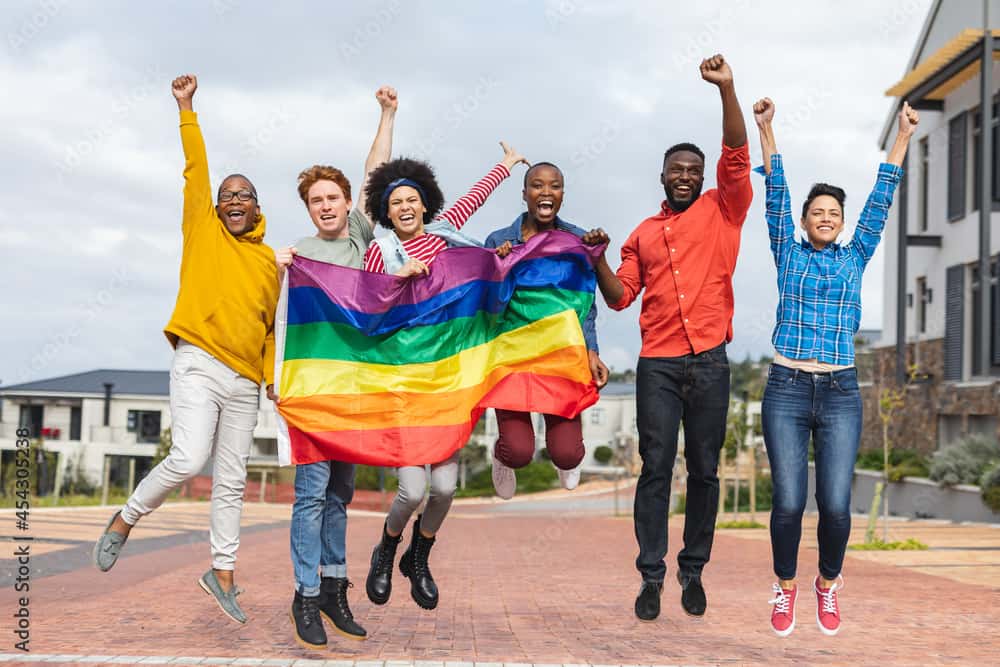 The Respect for Marriage Act was passed via a bipartisan vote by the Senate on Tuesday – protecting same-sex and interracial marriages across the US.
The 61-to-36 vote places the bill on track to become law just before Republicans are scheduled to assume the majority in the House of Representatives in January – marking one of the final major legislative achievements for Democrats.
"With today's bipartisan Senate passage of the Respect for Marriage Act, the United States is on the brink of reaffirming a fundamental truth: love is love, and Americans should have the right to marry the person they love," U.S President Joe Biden said in a statement.
The bill will now move to the House with a vote expected as soon as next week, before it appears on Biden's desk for his signature.
Lawmakers crafted the legislation after the Supreme Court overturned Roe v. Wade. In his concurring opinion, Supreme Court Justice Clarence Thomas suggested the court reconsider Obergefell v. Hodges, which legalized same-sex marriage nationwide.
Republican Support
Twelve Senate Republicans supported final approval of the bill – securing federal protections for same-sex marriage and allowing it to surpass the 60-vote threshold needed for passage.
The Republicans in the upper chamber who backed the bill include Sens. Susan Collins (Maine), Lisa Murkowski (Alaska), Rob Portman (Ohio), Thom Tillis (N.C.), Mitt Romney (Utah), Roy Blunt (Mo.), Cynthia Lummis (Wyo.), Richard Burr (N.C.), Shelley Moore Capito (W.Va.), Dan Sullivan (Alaska), Joni Ernst (Iowa) and Todd Young (Ind.).
"While I believe in traditional marriage, Obergefell is and has been the law of the land upon which LGBTQ individuals have relied. This legislation provides certainty to many LGBTQ Americans, and it signals that Congress — and I — esteem and love all of our fellow Americans equally," Romney wrote in a statement after an earlier vote to advance the legislation.
Consequences of the Act
The passing of this Act would ensure federal recognition of marriage regardless of sex, race, ethnicity or national origin and require all states to recognize valid marriages conducted in places where they are legal.
However, this legislation does not require all 50 states allow same-sex marriage and also does not prohibit states from taking steps to ban or restrict same-sex marriage if Obergefell were overturned.
The US Supreme Court established national protections for same-sex marriage in 2015's historic Obergefell v Hodges decision.
The ruling struck down existing state bans on gay marriage, giving same-sex partners the right to marry across the US and extending them the same legal rights and benefits as heterosexual couples.
The Respect for Marriage Act is intended to serve as a stopgap if constitutional rights to same-sex marriage are diminished or struck down by the Supreme Court in the future.
Should that occur, the issue of marriage could potentially revert back to the states, many of which still have same-sex marriage bans or restrictions on the books.
A June 2022 Gallup poll found that 71% of Americans supported same-sex marriage, up from just 27% in 1996, when Gallup first began polling the issue.
Senator's Personal Reflections
"We're making a really positive difference in people's lives by creating the certainty that their ability to protect their families will be lasting," said the author of the bill, Sen. Tammy Baldwin, D-Wis., the first openly gay lawmaker elected to the Senate.
Senator Michael Bennet, D-CO., said that the recent mass shooting at an L.G.B.T.Q. nightclub in his state, in which five people were killed, underscored the importance of defending the rights of gay Americans.
"As a nation, we will never flourish if we choose to depend on a permanent underclass deprived of some or all of the freedoms others enjoy," Mr. Bennet said.
Senate Majority Leader Chuck Schumer, D-N.Y., said before the vote Tuesday that he was wearing the same tie he wore to the wedding of his daughter and her wife. "It's personal to me," he told reporters.
"I want them to raise their child with all the love and security that every child deserves," Mr. Schumer said. "The bill we are passing today will ensure their rights won't be trampled upon simply because they are in a same-sex marriage."
Still, more than seven out of ten Republican senators voted against the bill, underscoring how the party has continued to cater to religious conservatives who oppose same-sex marriage long after large majorities of the American public have come to support it.