Concerns Grow Over Supreme Court's Ethical Standards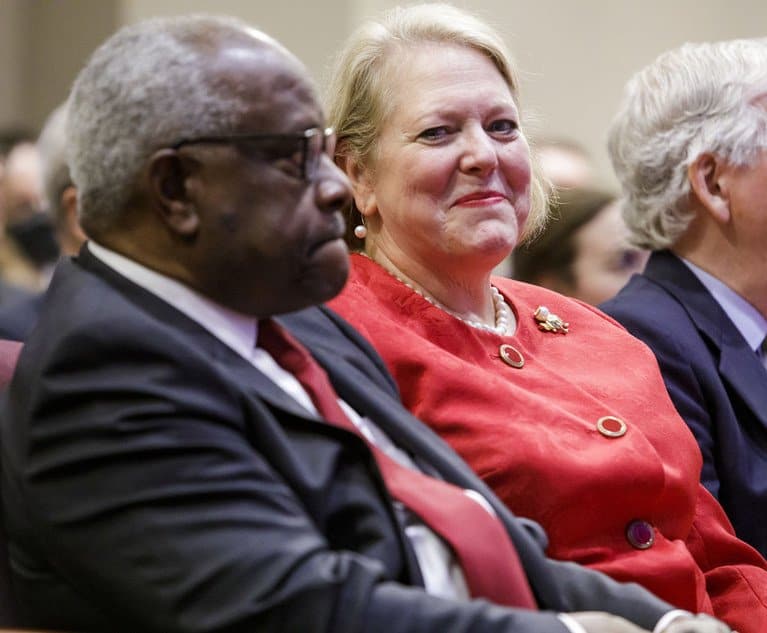 Supreme Court Justice Clarence Thomas has received much media attention over his relationship with real-estate billionaire and Republican mega-donor Harlon Crow in the past few weeks. As revealed by ProPublica in April, Crow has paid for numerous luxury vacations for Thomas and his family for two decades, purchased properties owned by Thomas and his mother resulting in a transaction of more than $100,000, and as most recently reported this month, paid for the private school tuition of Thomas' grand-nephew.

Thomas disclosed none of these activities in his public financial filings.

These monetary transactions and the lack of transparency around them raise doubts as to the ethics of the courts. Currently, the U.S. Supreme Court has no formal ethics code, with justices experiencing little accountability for any conflicts of interest.

The Supreme Court has argued members elect to follow the same code of conduct which supervises lower courts. This judicial ethics code followed by federal judges includes requirements surrounding the disclosure of any financial entanglements if a judge has them as well as recusal rules that require a judge to remove themselves from certain cases if they have a bias or conflict of interest.

Questions have been raised as to who enforces this code, however, as there is no system in place higher than the Supreme Court to oversee the enforcement or discipline missteps. This self-regulated system has consequently shaken the confidence of some in the integrity of this judicial system.

A Senate hearing occurred on May 2nd, addressing the concerns spurred by the exposure of Thomas' financial transactions.

Republicans largely dismissed this hearing as an attack on the conservative supermajority of the Supreme Court while Democrats proclaimed the purpose was to drive the Supreme Court to compose a code of conduct for itself or else have Congress write one. Senator Ted Cruz, who was very vocal about the criticism directed at Justice Thomas, tweeted afterwards:

Committee Chairman Dick Durbin stated at the opening of the hearing, "It is critical to our democracy that the American people have confidence that judges cannot be bought or influenced and that they are serving the public interest — not their own personal interest."

Ranking Republican committee member Lindsey Graham said, "We can talk about ethics, and that's great, but we're also going to talk about today the concentrated effort by the left to delegitimize this court and to cherry-pick examples to make a point."

Chief Justice John Roberts, who was invited to testify at the hearing by Durbin, denied this request, issuing a statement signed by all nine justices instead.

"I must respectfully decline your invitation," Roberts stated in the released letter to Durbin. "Testimony before the Senate Judiciary Committee by the Chief Justice of the United States is exceedingly rare as one might expect in light of separation of powers concerns and the importance of preserving judicial independence."

Roberts goes on to state that the justices abide by the same code of conduct followed by the lower courts, filing "the same annual financial disclosure reports as other federal judges."

A recent report by the Washington Post has further uncovered transactions that occurred between Clarence Thomas' wife, Ginni Thomas, with conservative legal activist Leonard Leo. Payments were made by Leo to Ginni Thomas of "another $25k" by way of political consultant and pollster Kellyanne Conway. The Post reported that Leo told Conway to issue the funds from one of his non-profits and send the funds to Ginni Thomas, urging no mention of her name.

More concerns have arisen in the past weeks, including Justice Neil Gorsuch selling his co-owned Colorado property to Brian Duffy, the CEO of a law firm that has had over 20 cases come before the Supreme Court, as reported by Politico. Additionally, the New York Times published a feature on the Antonin Scalia School of Law at George Mason University, paying several conservative justices to teach at their Northern Virginia campus as well as various European locales during summer courses, with travel and housing included for the justices and their families.

The debate rages on as to whether the lack of transparency around these actions crosses a line. However, data suggest a historically low lack of trust has already been brewing in light of recent unpopular Supreme Court rulings.

A newly released poll conducted by Marist/NPR found 62% of Americans polled have little confidence in the Supreme Court, with 39% rating their confidence level as "not very much" and 23% having "no confidence at all."

Many call for the Supreme Court to adopt a code of conduct of their own accord or have one imposed by the legislative branch. As of now, the U.S. Supreme Court is the only court at the federal judiciary level that neither follows a code of conduct nor is bound by one.