Wagner Group Rebellion Calls into Question Russian Military Stability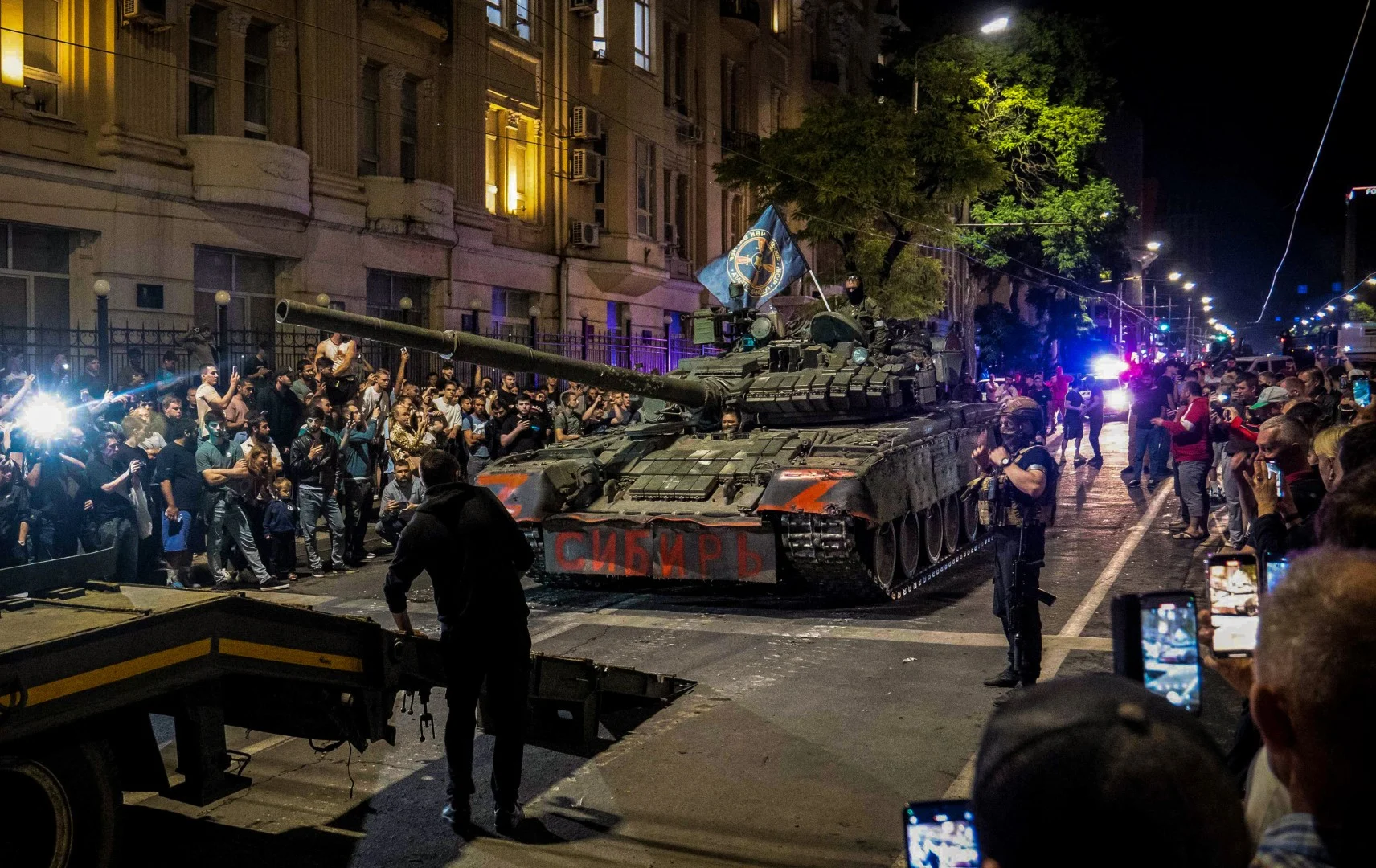 The Russian war for Ukraine faced obstruction last week following the short-lived attempted military mutiny executed by Russia's Wagner group. In the wake of the rebellion, Russia has scrambled to calm infighting, with much of the Western world questioning Russian military stability and organization moving forward. 
The Events of the Wagner Group Insurrection
On June 23, a private military company funded by the Russian government called the Wagner Group enacted a rebellion against the Russian government. This revolt was in response to the increase of tensions between the Russian Ministry of Defence and Yevgeny Prigozhin, the leader of Wagner.
Prigozhin believed his men were not receiving appropriate aid from the Russian government as well as suffering the consequences of what he viewed as 'corrupt and incompetent military leadership.' This led to Prigozhin's attempt to remove Defense Minister Sergei Shoigu and Valery Gerasimov (two military officials appointed by Putin) from power. 
After the Wagner Group gained control of Rostov-on-Don and a Southern Military District headquarters on June 24, they began advancing on Moscow, however, Prigozhin stopped the advance after beginning negotiations with the Kremlin, which were mediated by Belarusian leader Alexander Lukashenko. Putin offered Prigozhin three possible outcomes – joining the Defence Ministry, disbanding, or relocating to Belarus.
Prigozhin agreed to go into exile in Belarus, along with other Wagner troops who chose to stay loyal to him. Remaining individuals became part of the regular Russian army.
Criminal charges against those involved in the uprising have been dropped.
This rebellion resulted in the deaths of at least 13 Russian military fighters. Prigozhin reported the deaths of 30 members of the Wagner Group as well as 2 Russian military defectors. 
Global Leaders Reaction to Wagner Group Insurrection
International observers have expressed concerns over Russian military stability following the rebellion.
According to Former President Donald Trump, Vladimir Putin appears "somewhat weakened" following the Wagner insurrection this past weekend. He spoke with Reuters in a phone interview on Thursday.
"You could say that he's still there, he's still strong, but he certainly has been I would say somewhat weakened at least in the minds of a lot of people," said Trump.
Trump previously praised Putin for his military aggression at a campaign rally in Georgia one month after the Russian president's invasion of Ukraine.
"Is Putin smart? Yes, Putin was smart. And I actually thought he was going to be negotiating. I said, 'That's a hell of a way to negotiate, put 200,000 soldiers on the border,'" Trump said.
Trump has not made clear who he believes should win the war in Ukraine, though when questioned this past May at a CNN town hall, he stated he only wished for "everybody to stop dying."
Mike Pence met with Ukrainian President Vlodomyr Zelensky on June 29 during an unannounced trip to Ukraine. Meeting in the presidential palace in Kyiv, Pence expressed his desire is stronger than ever to assist in putting an end to the war in Ukraine.
"It remains to be seen whether Russian President Vladimir Putin has complete control of his troops at this time," said former US Vice President Mike Pence.
The Environmental Impact of War
Global climate activist, Greta Thunberg, also visited Kyiv on Thursday where she spoke on the risk of profound environmental damage as a consequence of war.
"Ecocide and environmental destruction is a form of warfare as Ukrainians by this point know all too well, and so does Russia," Thunberg said to reporters.
Thunberg's visit comes in the wake of the Nova Kakhovka dam collapse, a devastating event that led to tens of thousands of people being without clean and safe drinking water as well as destroying vast expanses of villages and farmlands. The failure of the dam is still undetermined as both Ukrainian and Russian officials blame the other for the destruction. 
"I hope that we can gather the assessments from local NGOs, from the scientific community, from authorities and so on to create assessments of the environmental damages that are happening […] so that Russia is held accountable for its actions and its crimes, and so that the affected people can have a possibility to recover, and so that Ukraine can reconstruct in a sustainable way," said Thunberg.
Update on the State of Ukraine
The recent insurrection in Russia has prompted renewed calls for diplomatic intervention. Several countries, including the United States, have expressed their commitment to resolving the crisis through dialogue and negotiations, rather than continued fighting and brutality.
Still across Ukraine, the humanitarian situation in the conflict-affected regions remains dire. Thousands of people continue to be forced to flee their homes, seeking shelter in overcrowded refugee centers or relying on the support of humanitarian organizations. Access to basic necessities, such as food, clean water, and medical aid, is severely limited, exacerbating the suffering of the affected population.
As the war continues, the international community faces the challenge of finding a meaningful and peaceful resolution to the conflict. The stakes are high, with the lives and well-being of millions of people continuing to be at risk.