Threads, Meta's New Alternative To Twitter, Hits 100 Million Users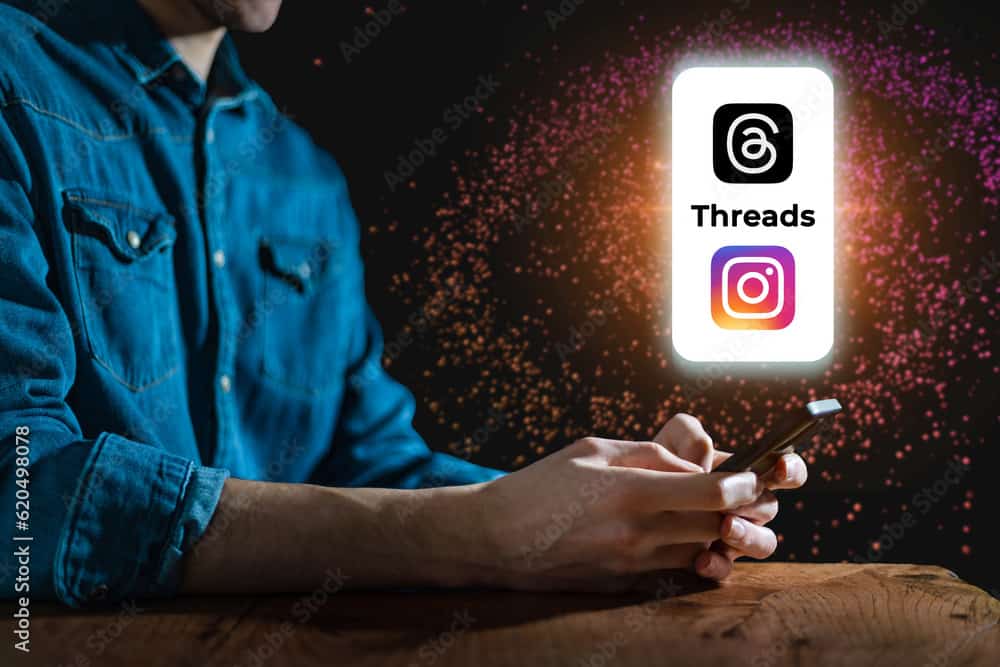 Threads, the Meta-launched social media app, has reached 100 million users in less than a week. After launching last Wednesday, the latest Twitter rival has beat out ChatGPT in reaching this milestone in just five days.
Whilst the former leader in the fastest-growing consumer app, ChatGPT, took two months to reach 100 million users, Threads has hit this milestone in a fraction of the time, spawning rumors of the new app as a potential "Twitter Killer."
Threads hit 30 million users in the first 24 hours. By Thursday, it took the number-one spot for free apps on Apple's App Store as well as becoming a top trending topic on Twitter.
This speed of growth may be due to the ease of creating an account. After individuals download the Threads app, existing Instagram users can import their bios, usernames, profile photos and follow lists. This gives Threads a leg up on previous Twitter rivals as it can draw from its existing user base of Meta.

HOW DOES THREADS DIFFER FROM TWITTER?

Meta is the parent company of Facebook, WhatsApp and Instagram. Users on Threads need an Instagram account to sign up, yet the platform resembles Twitter more than Meta's photo-heavy Instagram.
Threads is a text-based social media app rather than a visual platform. Posts are capped at 500 characters in contrast to Twitter's 280 limit for unverified users. Users can also reply, repost, like or quote threads. Likes and replies are visible below the content, and accounts can be set to either public or private.
Users can also post videos up to five minutes long on Threads. Twitter allows unverified users to post video content for up to two minutes and 20 seconds. Currently, Threads uses no hashtags or search capabilities but only features a home feed that displays content from people you follow and other accounts that you may be interested in, as determined by Meta's algorithm.
Celebrities, politicians, creators, and influencers have been among the first to sign up on the platform. Media outlets, including CBS, Vogue, and Vox have been using the app in addition to notable brands like Marvel Studios, Netflix, and Spotify. Several celebrity users have also been spotted on the site, such as Oprah Winfrey, Jennifer Lopez, and Kim Kardashian.

TWITTER'S RESPONSE TO Meta THREADS

There have been a handful of social media apps that have challenged Twitter in the past. Some of these previously forgotten names include Mastodon, Bluesky and Post.
Threads, however, pose a bigger threat to Twitter due to Meta's existing user base: three billion users across all Meta's apps, with two billion on Instagram alone.
Twitter appears to be taking this competitor seriously, unlike its aforementioned foes. Shortly after the launch of Threads, Twitter sent a letter to Meta CEO Mark Zuckerberg, claiming intellectual property theft and threatening legal action. This letter alleged that Meta hired former Twitter employees to acquire Twitter's trade secrets.
On Thursday afternoon, Elon Musk commented on the situation, tweeting, "Competition is fine, cheating is not."
Meta rejected these allegations, dismissing the claim.
Meta spokesperson Andy Stone posted on Threads, "No one on the Threads engineering team is a former Twitter employee — that's just not a thing."
The cease-and-desist letter, first reported by news outlet Semafor, reads, "Twitter has serious concerns that Meta Platforms ("Meta") has engaged in systematic, willful, and unlawful misappropriation of Twitter's trade secrets and other intellectual property."
It also "prohibited" Meta from gathering data from Twitter without permission and formally requested Meta preserve documents that could be relevant to their dispute.

CAN THREADS DETHRONE TWITTER?

Only time will tell whether Threads will unseat social media giant Twitter. Users may have flocked to the platform in the initial days of its launch, but whether the app can actively retain them is yet to be determined.

Twitter CEO Linda Yaccarino does not seem to think replacing Twitter will be easy.

Yaccarino tweeted Thursday, "We're often imitated – but the Twitter community can never be duplicated."