TRUMP ARRAIGNMENT AND MUGSHOT AT THE FULTON COUNTY JAIL: HERE'S WHAT WE KNOW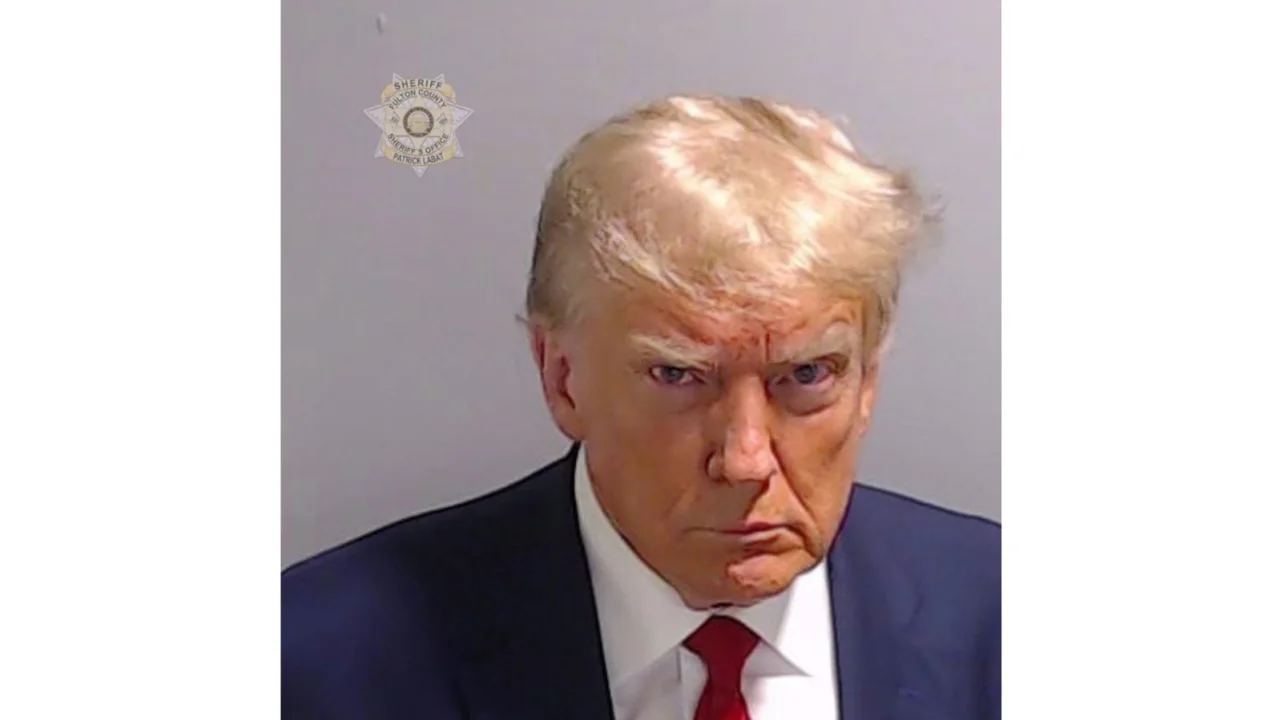 For the first time in history, a mugshot of a former president of the United States facing criminal charges is being broadcast worldwide on news channels. Former President of the United States Donald Trump has turned himself in to Georgia authorities to face charges related to his alleged involvement in efforts to overturn the 2020 presidential election.
Trump flew from his home in Bedminster, New Jersey, to Georgia on Thursday afternoon, just one day before the deadline to surrender. Afterward, he was booked and his mugshot was taken; the entire procedure took about 20 minutes.
Trump's time in prison was brief, and after he was released on a $200,000 bond agreement, he quickly left the facility in a prepared motorcade.
BACK ON X
Trump, who had more than 88 million followers at the time Twitter suspended him, uploaded a picture of the mugshot on Thursday along with the caption, "ELECTION INTERFERENCE! NEVER SURRENDER!" After being live for 50 minutes, the post received more than 14 million views.
In January 2021, Twitter suspended Trump's account indefinitely due to the possibility of further inciting violence in the wake of the seizure of the US Capitol.
In addition to sharing other conspiracy theories, he claimed that his loss in the 2020 election was the result of rampant voting fraud on Twitter and other social media platforms.
TRUMP SAYS CO-DEFENDANTS 'HAVE TO BE RELEASED FROM THIS HORRIBLE THING'
Former President Donald Trump expressed compassion for his co-defendants in the Georgia election case, saying their "lives are destroyed" by the criminal allegations.
"Those people that have been so unfairly dragged into this, these are high-quality people who don't even know why they were brought in," Trump said in an interview with Newsmax a few hours after being held at a Georgia county prison.
"Those people have to be released." "They have to be released from this horrible thing they're going through," he continued.
Trump is one of 19 defendants accused in a massive RICO indictment of trying to change the outcome of Georgia's presidential election in 2020.
Trump also said that his co-defendants "don't have a lot of money, and some of them have almost nothing."
The former president avoided answering a question about whether he considers his co-defendants to be a "team."
FULTON COUNTY JAIL WILL KEEP TIGHTENED SECURITY IN PLACE AFTER TRUMP'S SURRENDER
Trump left Atlanta, but enhanced security will continue to surround the prison where he turned himself in for the time being, according to a statement from the Fulton County Sheriff's Office.
"Added security will remain in place at the Fulton County Jail. Officers will also continue to ensure a safe space for protestors," the statement said.
"However, anyone who breaks the law will be arrested and face appropriate consequences."
Seven of Trump's co-defendants in the Georgia election meddling case are expected to surrender to the prison before the deadline on Friday, according to the sheriff's office. This week, eleven other co-defendants have already turned themselves in.