Trump's Alleged Nuclear Secrets Leak at Mar-a-Lago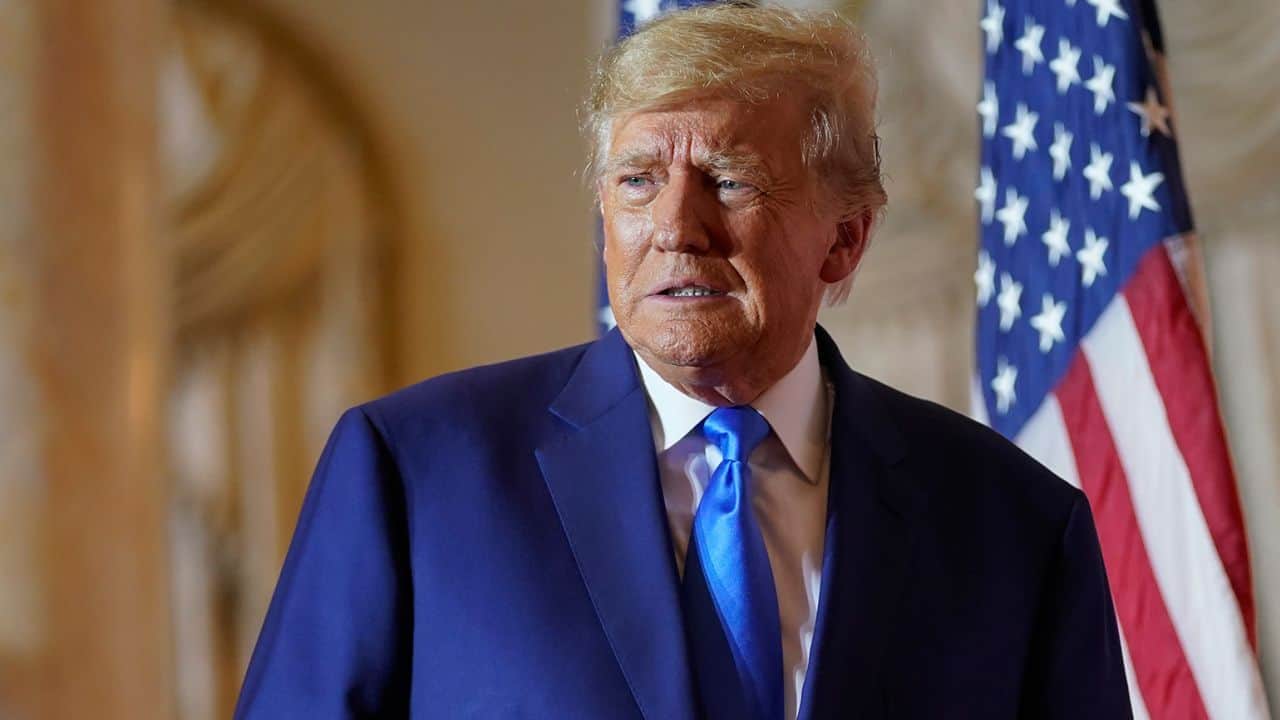 Former President Donald Trump finds himself embroiled in another whirlpool of allegations concerning the possible leakage of sensitive information about U.S. nuclear secrets.
Trump allegedly shared potentially classified information regarding U.S. nuclear submarines with an Australian billionaire, Anthony Pratt, a member of his Mar-a-Lago Club. This startling revelation, first reported by ABC News and then by the New York Times, surfaced amidst an ongoing investigation into Trump's supposed mishandling of classified documents post-presidency, casting a harsh light on the former president's conduct concerning sensitive military information.
The alleged conversation unfolded at Mar-a-Lago in April 2021. Seeking to start a conversation, Pratt brought up the topic of the American submarine fleet, a matter both had discussed before. Pratt advocated for Australia to buy its submarines from the U.S., eliciting an enthusiastic response from Trump. The former president allegedly divulged two critical pieces of information: the precise number of nuclear warheads carried by U.S. submarines and the exact proximity they could achieve to Russian submarines undetected.
Shockwaves from Mar-a-Lago About the Nuclear Secrets
Post-meeting, Pratt reportedly disseminated Trump's remarks to at least 45 individuals, encompassing six journalists, 11 company employees, 10 Australian officials, and three former Australian prime ministers. The spread of this information coincided with ongoing U.S.-Australia negotiations concerning a submarine purchase deal, eventually culminating in Australia's acquisition of three Virginia-class nuclear-powered submarines.
Sources say that at least some of Trump's discussions with Pratt about the capabilities of U.S. nuclear secrets happened during his presidency. At the time, Australia had plans to buy submarines from France. Pratt wasn't sure if what Trump was saying was accurate and later shared this story as an example of how Trump liked to show off American military goods as being top-notch.
In 2021, President Biden and leaders from Australia and the UK announced a new deal allowing Australia to use American nuclear submarine technology. This new agreement caused Australia to cancel its $100 billion deal with France, which upset the French government.
The revelation was reported to special counsel Jack Smith's office, whose team is probing Trump's retention of classified documents at Mar-a-Lago.
Trump's Rebuttal
Trump vehemently rebuffed the allegations via Truth Social, branding the narrative as "false and ridiculous," saying that he only ever told people "that we make the best Submarines and Military Equipment anywhere in the World—A pretty well-known fact!"
"These fake stories are put out by corrupt prosecutors trying to interfere with the Presidential Election of 2024," Trump wrote on his social media site.
Steven Cheung, a spokesman for Trump's potential 2024 presidential campaign, called the allegations baseless, urging an investigation into what he termed "illegal leaks" instead.
However, if proven true, these claims could heighten worries about Trump's handling of classified information, a topic already brought to light by him being charged with 37 felonies for allegedly not returning classified documents after his presidency.
Pratt's Interactions with Trump: A Background
Pratt's association with Trump isn't a fleeting one. Their relationship dates back to the early days of Trump's presidency. Pratt joined Mar-a-Lago in 2017, pledging a hefty $2 billion for American manufacturing jobs. Over the years, Pratt frequented Mar-a-Lago, dining with Trump and a U.S. senator at a nearby Trump-owned property on one occasion. Their interactions extended to an official visit to the White House in 2018 during a meeting between Trump and Australia's then-prime minister.
Pratt's allegiance seemed to have shifted recently, as sources reveal he now supports the current U.S. government, terming his stance as siding "with the king."
However, this revelation puts Pratt among the 80 potential witnesses identified by prosecutors from Special Counsel Jack Smith's office for Trump's trial scheduled for May in Fort Pierce, Fla. This roster of witnesses could play a pivotal role in unraveling the intricacies of Trump's interactions post-presidency, potentially shedding light on the veracity of the recent allegations.