After Hamas Attacks, Israel Responding with "Complete Siege" of Gaza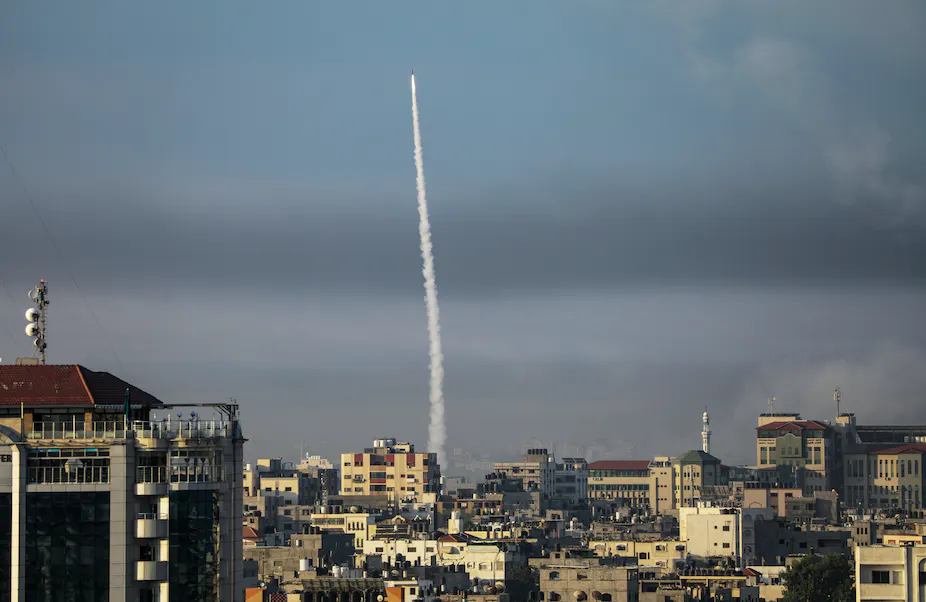 Hamas carried out a series of horrific attacks in Israel, abducting approximately 150 people in what President Biden called "pure, unadulterated evil."
In violence on a scale not seen in Israel for decades, coordinated attacks carried out by Hamas killed more than 1,100 civilians on Saturday, October 7. Thousands more people were injured in the violence, which included the indiscriminate killing of people in villages near Gaza and the West Bank.
The worst of the attacks was the large-scale slaughter of at least 260 people attending a music festival in southern Israel. The festival, held during the Sukkot Jewish holiday, attracted more than 3,000 fans. When trying to flee the scene, Hamas militants killed the concertgoers as they fled on foot, or in their cars as they tried to escape.
Latest attack: Hezbollah enters Northern Israel
On Wednesday, October 12, Hezbollah attacked Israel in the north, using drones and possibly paragliders. Sirens have sounded to announce hostile aircraft and missile launches.
Hamas's coordinated attack
On Saturday morning, October 7, an estimated 1,000 Hamas fighters broke through Israeli barriers with explosives in both Gaza and the West Bank. Hamas shot and killed civilians for hours, taking an estimated 150 people hostage. The militant group, which has ruled Gaza since 2006, has said its attacks are a response to Israel's occupation of Gaza and the resulting suffering of Palestinians to the Israeli blockade.
Israel's response
In retaliation, the Israeli government formally declared war and promised significant retaliation, calling up 300,000 army reservists. Chief military spokesperson Rear-Admiral Daniel Hagari said, "We are going on the offensive." Israel called up an additional 60,000 military reservists three days later, bringing total conscripts to 360,000 since fighting with Hamas began.
On Tuesday, October 10, the Israeli military said that it had killed roughly 1,500 Palestinian fighters since Hamas invaded southern Israel.
Israel has responded with an intense volley of airstrikes in the Gaza Strip, inflicting large-scale damage in Rimal, a neighborhood in Gaza City that houses Hamas government ministries, in addition to shopping malls, restaurants, and offices for international media.
President Biden Pledges Unwavering Support
In a speech to reporters on Tuesday, October 10, President Biden said 14 Americans were among the civilians killed in the attacks. Hamas is also holding approximately 150 people hostage.
President Biden was unequivocal in his statements of support for Israel's right to defend itself, referring to the Hamas attacks as "pure, unadulterated evil." The president also confirmed that Hamas militants had taken Americans hostage, but did not confirm the number.
Two days earlier, on Sunday, U.S. Defense Secretary Lloyd Austin said the United States would show support by moving the USS Gerald R. Ford Carrier Strike Group to the Eastern Mediterranean, closer to Israel. This includes the carrier, a cruiser, and four guided missile destroyers. Austin also said the U.S. would send munitions to Israel.
On Monday, Israeli Defense Minister Yoav Gallant ordered a "complete siege" on Gaza. The order instructs Israeli authorities to prevent food and fuel deliveries and to cut the electricity. Israel also is carrying out air strikes in the region.
Gaza siege: Possible war crimes
This campaign would be in violation of international law, said Jan Egeland, secretary general of the Norwegian Refugee Council, an aid group. He told The Associated Press that if the operation led to children dying in hospitals due to the energy shutoff and missing supplies due to the blockade, "it could amount to war crimes."
Meanwhile, Iranian Supreme Leader Ayatollah Ali Khamenei posted in Hebrew on X, formerly Twitter, praised the Hamas attacks and said, via translation, "The culprit responsible for this situation is the current administration ruling the Zionist usurper regime." The U.S. and Israel have not provided evidence that Iran played a direct role in Hamas's attacks, though Iran has long supported Hamas.