El Salvador's air travel tariff for African and Indian passengers: Unraveling the migrant dilemma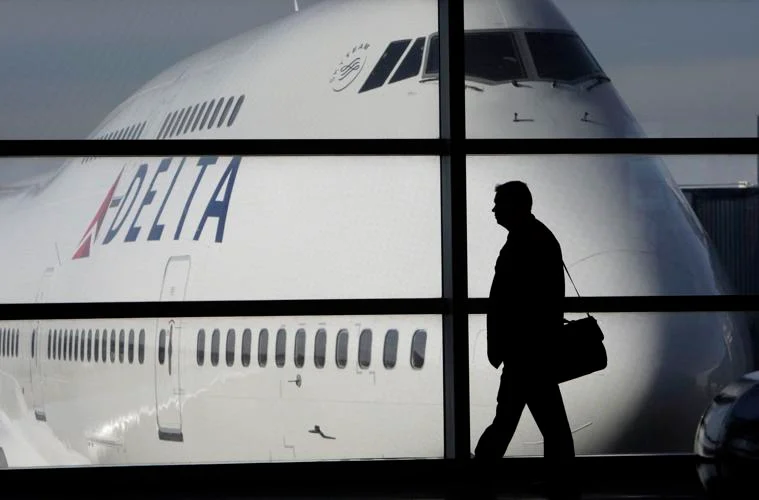 Posted:
November 7, 2023 at 6:13 am / by
Yuti Joshi
/
El Salvador International Airport (SAL) has instituted a hefty "airport improvement tariff" exclusively for nationals from 57 countries, primarily African nations and India. The move sparks concerns about discrimination, legality, and its impact on migrants. El Salvador aims to deter illegal migration as it increasingly becomes a transit point to the United States. The tax's economic implications raise questions about its effect on tourism and El Salvador's reputation. As global responses criticize this tax, its effectiveness and alternatives to address migration challenges remain uncertain.
Background and Context
On October 23, 2023, El Salvador International Airport (SAL) introduced a new "airport improvement tariff" for passengers, managed by the Autonomous Port Executive Commission (CEPA). The funds collected from this fee will be dedicated to enhancing El Salvador's primary international airport. President Nayib Bukele's government emphasizes its commitment to modernization and expansion projects at El Salvador International Airport, with the aim of providing a high-quality experience for all passengers and users of the terminal. This is not the first time an airport has levied a passenger fee for infrastructure upgrades. However, what sets this apart is the hefty amount. Travelers must pay USD 1,130 (comprising USD 1,000 and a 13% VAT) per passenger before boarding. Crucially, this fee applies exclusively to nationals from 57 countries, including all African nations and India. Airlines are responsible for collecting this tariff from passengers before their El Salvador-bound flights and also retroactively, impacting travelers who had booked their tickets before the fee was announced. The decision comes as the country faces challenges related to illegal migration and the use of El Salvador as a transit point.
El Salvador's Economic and Legal Implications
The tax, levied on travelers passing through El Salvador's airport, has raised questions about its fairness, legality, and effectiveness. Critics argue that the tax is discriminatory, as it targets travelers based on their nationalities. This approach raises concerns about potential violations of international human rights agreements that emphasize non-discrimination and equal treatment. Moreover, there is a concern that such a hefty tax could push migrants into more perilous, clandestine routes, making them vulnerable to human trafficking, violence, and exploitation. The economic implications of the tax are multifaceted. On the one hand, it may serve as a revenue source for El Salvador, given the substantial number of travelers from Africa and India using the country as a transit point. However, the tax could discourage these travelers from choosing El Salvador as a stopover, leading to reduced revenue for the country's aviation and tourism industries. As tourism is a significant contributor to El Salvador's economy, the tax's impact on the nation's reputation and tourism sector cannot be ignored.
El Salvador's Travel and Migration Data
El Salvador's decision to impose the tax is directly linked to the country's growing role as a transit point for migrants seeking illegal entry into the United States. Over recent years, an increasing number of individuals, particularly from Africa and India, have chosen Central America as a route to reach the U.S. border. These migrants often endure arduous journeys, navigating multiple countries with varying immigration policies and border controls. The tax on travelers from these regions aims to deter migrants from using El Salvador as a passage. Colombian airline Avianca has informed passengers that they must pay the fees before boarding their flights, but they issued a caution. Avianca pointed out that Salvadoran authorities are in control of entry and exit procedures in the country, stating that there is a possibility of the government denying entry upon arrival. Meanwhile, the International Organization for Migration (IOM) revealed last month that there has been a 65% reduction in the number of migrants from African countries transiting through the challenging Darién Gap route between January and July. This decrease brought the figure down to approximately 4,100 individuals. However, the IOM reported a stark contrast in Honduras, which saw a 553% increase in the number of people entering through its southern border, shared with Nicaragua. This surge amounted to 19,412 people. This development underscores the dynamic nature of migration routes, with individuals seeking alternative paths in response to various challenges and changing circumstances.
Human Rights Concerns
Various countries, human rights organizations, and international bodies have expressed concerns and criticisms. The move is seen as potentially undermining the principles of non-discrimination and equal treatment for travelers based on their nationality. These responses highlight the interconnected nature of the global community and the importance of nations adhering to international norms and values. Airlines are mandated to inform the billing, collection, and payments section of the AIES-SORG on a daily basis, providing passenger details such as name, nationality, and arriving and departing flights, particularly for individuals hailing from specific nationalities. The billing, collection, and payments division of AIES-SOARG is to generate a fiscal document weekly, summarizing the information supplied by the airlines.
Immigration Policies and International Response
El Salvador's President Nayib Bukele held a meeting with Brian Nichols, the U.S. Assistant Secretary of State for Western Hemisphere Affairs, to discuss various matters, including measures aimed at tackling irregular migration. The U.S. Customs and Border Patrol reported encountering a record-breaking 3.2 million migrants throughout the United States during fiscal year 2023, which concluded in September. The global response to El Salvador's decision to impose a tax on travelers from Africa and India underscores the need for nations to consider the broader impact of their policies on the international stage and to uphold principles of non-discrimination and equal treatment for all travelers. As the situation continues to unfold, it remains to be seen whether El Salvador's tax will be an effective deterrent or whether alternative solutions will be explored to address the complex issue of migration.