Sean Combs (P Diddy) Complicated Chronicles of Accusations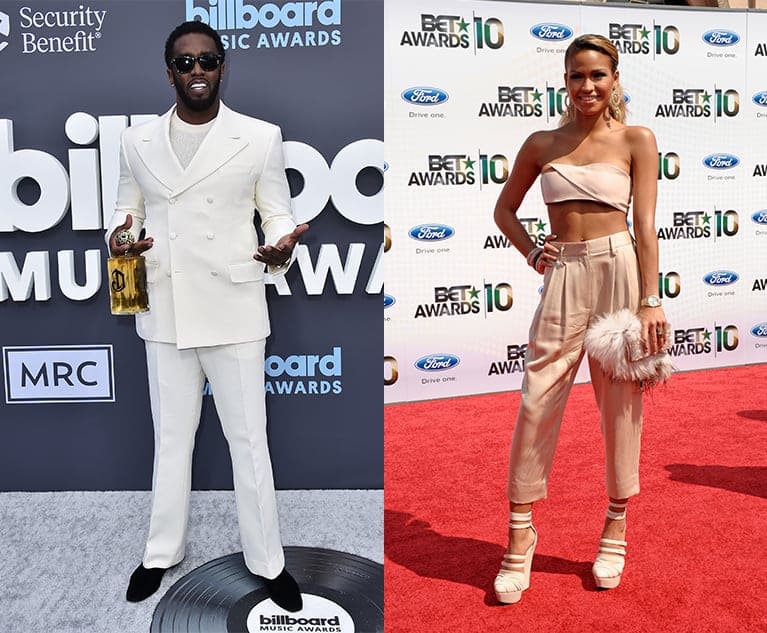 Hip-hop tycoon Sean Combs, also known as P. Diddy or Puff Daddy, is once again under scrutiny after his former partner and singer-songwriter Cassandra Ventura, also known as Cassie, filed a lawsuit overflowing with disturbing claims of physical and sexual abuse. Both parties reached a resolution on Friday, achieving "mutual satisfaction," with the terms of the settlement amount remaining undisclosed.
The report of a mutual resolution surfaced one day after the lawsuit was filed, with both parties in agreement that no further details about the terms of the agreement would be disclosed to the public. The initial suit was filed in Federal District Court in Manhattan, seeking $30 million in damages. 
"I am very proud of Ms. Ventura for having the strength to go public with her lawsuit," Ventura's attorney, Douglas Wigdor, told People. 
The recently settled lawsuit detailed numerous graphic incidents of emotional, physical, and sexual assault that occurred throughout their 10-year relationship. Ventura and Combs were introduced in 2005 when she was 19 years old, and he was 37. Subsequently, he signed her to his label, Bad Boy Records, and the two later became involved in a romantic relationship.
"Ostentatious, fast-paced, and drug-fueled lifestyle"
The 35-page documentation of Ventura's account describes her feeling trapped by Combs "in a cycle of abuse, violence, and sex trafficking." She described being forced to participate in encounters with sex workers, which Combs allegedly referred to as "freak offs" or "FOs." These instances consistently involved ecstasy, cocaine, GHB, ketamine, marijuana, and alcohol.
She noted their relationship as "ostentatious, fast-paced, and drug-fueled" that eventually turned romantic, despite Combs holding the title of Ventura's "boss." The court filing portrays Mr. Combs as an extremely violent individual without limit. In one instance, Combs allegedly "blew up a man's car after he learned that he was romantically interested in Ms. Ventura." The lawsuit later identified the owner of the car as hip-hop star Kid Cudi. In another example, Combs allegedly dangled a friend of Ventura's over a balcony of a 17-floor hotel. 
Douglas Wigdor, the attorney representing Ventura, revealed that discussions between the parties occurred prior to the lawsuit filing. According to Wigdor, "Mr. Combs offered Ms. Ventura eight figures to silence her and prevent the filing of this lawsuit," but she rejected his efforts. Conversely, Ben Brafman, Combs' lawyer, characterized months of torment from Ventura, claiming she demanded $30 million under the threat of writing a tell-all book about their relationship.
Ben Brafman, Comb's lawyer, said in a statement: "Just so we're clear, a decision to settle a lawsuit, especially in 2023, is in no way an admission of wrongdoing. Mr. Combs' decision to settle the lawsuit does not in any way undermine his flat-out denial of the claims. He is happy they got to a mutual settlement and wishes Ms. Ventura the best."
The 54-year-old Sean Combs, also known by the aliases "Puff Diddy," "P. Daddy," and "Diddy," is recognized as one of the most influential and commercially successful figures in the hip-hop industry. The Harlem native initially gained prominence in the 1990s with his Bad Boy Entertainment record label, where he worked with prominent artists like The Notorious B.I.G. and Mary J. Blige. While he is credited for his impact on the music industry, his achievements were accompanied by the looming presence of controversy.
Sean Combs History of Accusations
In 1991, Combs orchestrated and publicized a hip-hop charity event, ultimately dubbed the "City College Stampede," due to a crowd surge that tragically resulted in the deaths of nine individuals. Dozens of lawsuits settled damages against rapper Combs, co-promoter Heavy D, and the college.
In 1996, Mr. Combs was convicted of criminal mischief for flashing a gun and threatening a New York Post photographer. He subsequently paid a $1,000 fine.
In 1999, Combs faced assault charges for beating Steve Stoute, an executive at Interscope Records and manager of Nas. The incident allegedly arose from a disagreement over the release of a music video. Prosecutors claim that during the attack, Combs was accompanied by two others, and together, they assaulted Stoute using a telephone and a champagne bottle. 
Also in 1999, Combs and his then-girlfriend Jennifer Lopez were arrested on charges of criminal possession of a weapon and stolen property in connection with a shooting incident at Club NY, a venue located in the Times Square area. The charges were eventually dropped, and Combs was found not guilty.
In 2004, Radio host Roger Mills accused Comb's bodyguards of a surprise attack after an interview during which he inquired if Sean Combs had any involvement in Notorious B.I.G.'s murder. Diddy refuted the charges, testifying that he did not issue any violent orders to his security. The courts ultimately ruled in favor of Combs, citing insufficient evidence.
In 2007, Combs was subjected to a multi-million dollar lawsuit when it was claimed that he instructed his bodyguards to eject a promoter from a New York City nightclub forcibly. The individual reportedly sustained multiple injuries as a consequence of the incident.
In 2011, Greg Kading, a former LAPD homicide detective, published the book Murder Rap, which alleged Diddy to have orchestrated a fatal $1 million hit on Tupac. Kading was involved in Tupac's murder investigation before being removed from the case and claimed that he possessed a taped confession from Diddy's alleged hitman. Combs dismissed the book as "pure fiction."
In 2015, Combs was arrested on charges of assault after he swung a kettlebell at a UCLA assistant football coach. Nonetheless, prosecutors opted not to pursue felony charges.