FG moves to sack workers to reduce workforce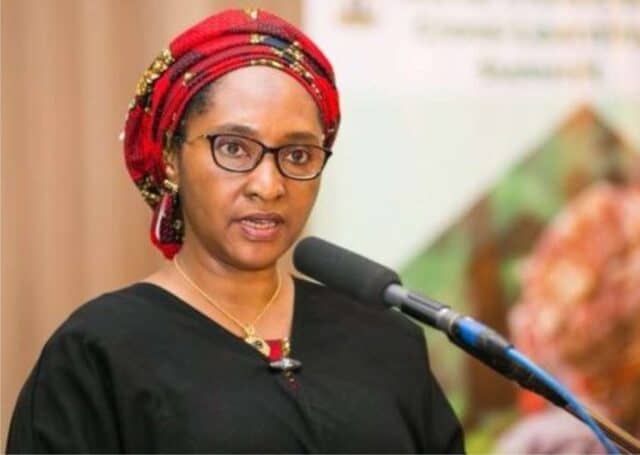 The Nigerian government has laid out its plans to sack workers to reduce the size of its workforce.
The Minister of Finance, Budget, and National Planning, Zainab Ahmed , disclosed this while taking questions at the Public Presentation and Breakdown of Highlights of the 2022 Appropriation Act on Wednesday in Abuja.
CaracalReports learnt that workers had started reaching out to their respective ministers and permanent secretaries to ensure they keep their jobs in the coming exercise.
"There is intense lobbying at the moment. Some staff are moving to package gifts and monetary items to ministers and permanent secretaries so as to be spared in the coming exercise. The government is going to blame it on COVID-19 and dwindling revenue," a top source revealed.
Also Read: Appeal for Nnamdi Kanu's release: Buhari dashes South-East leaders hope
According to the Finance Minister, there will be exit packages for the workers which would be disbursed immediately they are sacked.
She added that the retrenchment of workers was a necessary step in stemming the huge amount spent on recurrent expenditure annually by the Nigerian government.
She said, "There is a special committee, led by the SGF, that is working on the review of agencies, with a view to collapsing them partly using the Oransanye Report.
"At the end of it, what we want to do is to reduce the size of government and also to reduce the size of personnel cost and part of it will be designing the exit packages that are realistic.
"We are revenue challenged. So, for everything we do, we can't put an exit package if you are not willing to cash it immediately. So, when you are asking people to exit by choice, you must be able to give them that package as they are exiting.
"There are so many things that are happening. These are not easy decisions to make because they affect people and families. So, you have to make sure that whatever we commit to we are actually going to deliver on it."
Meanwhile, Nigeria is broke and has been borrowing to fund its budgets and relying on loans to pay salaries.
For example, Minister of Labour and Employment, Chris Ngige, while doctors were on strike over poor allowance, had in September 2021 confirmed that the Nigerian government under President Muhammadu Buhari borrowed funds from international sources to pay salaries of workers because of a shortfall in the country's revenue.