Trump Legal Woes Mount as GOP Primary Field Expands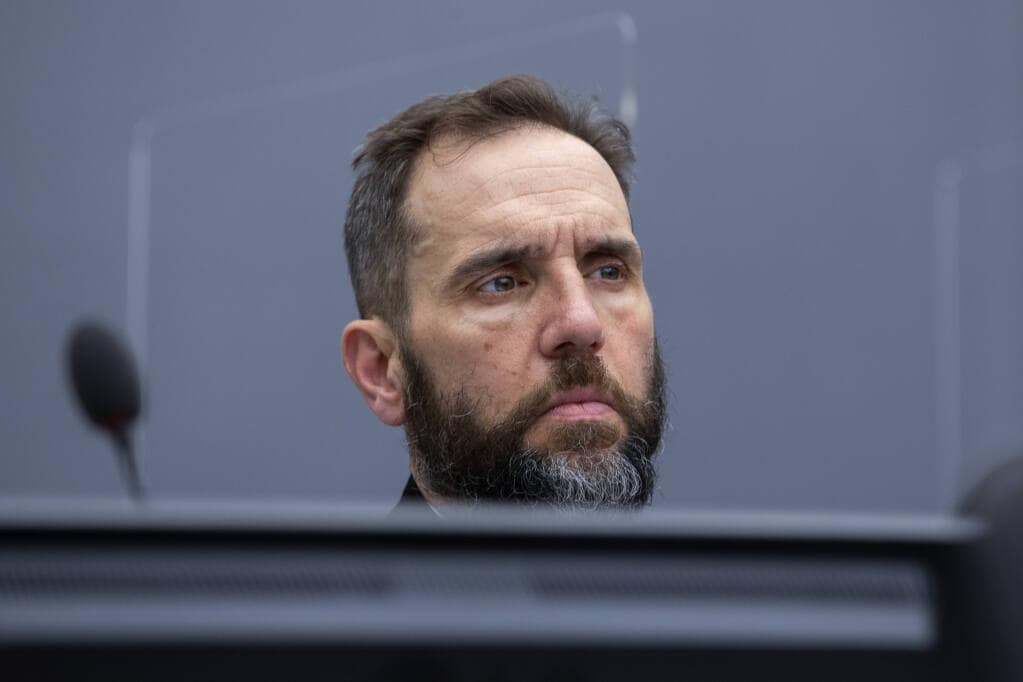 Justice Department officials met with Donald Trump's lawyers Monday, June 5th as an indictment decision nears regarding the criminal charges in the Mar-a-Lago case. 
The investigation, led by special counsel Jack Smith, addresses the mishandling of classified documents at the Florida home of the former president and efforts to obstruct the investigation.
Mar-a-Lago Case Intensifies
Trump denies the mishandling of classified documents, stating that he had declassified all documents after leaving the White House. Yet an audio recording in possession by the Justice Department may show that Trump admitted to retaining a document related to Iran that was still classified, CNN first reported last week.
Trump attorneys James Trusty, Lindsey Halligan and John Rowley spent over an hour inside the Justice Department headquarters Monday morning. Neither Trump's lawyers nor the Justice Department gave any comments on the meeting.
However, a social media post by Trump implied that charges may be looming. After the meeting, Trump posted on his social media platform, Truth Social: "How can DOJ possibly charge me, who did nothing wrong, when no other presidents were charged," in capital letters.
Trump also confirmed the meeting, later calling into the Todd Starnes radio show. Trump stated, "Well, I can just say this: They did go in and they saw 'em and they said, very unfair. No other president has ever been charged with anything like his."
In addition to these charges, Smith is concurrently leading a separate investigation into the events surrounding the 2020 presidential election and efforts by Trump and his team to alter its results.
Developments in Georgia Trump Probes on Election Activities
Amidst these investigations led by Smith, a third probe is currently underway as well.
The Georgia Trump election investigation has also made developments with charges potentially being pursued via the state's Racketeer Influenced and Corrupt Organizations (RICO) statute. The Georgia investigation centers on Trump's efforts to pressure Georgia officials to dispute or alter the presidential vote of the state when it closely favored Joe Biden in the 2020 presidential election.
Led by Fulton County District Attorney Fani Willis, the Georgia probe has been investigating allegations that Trump attempted to persuade Georgia Secretary of State Brad Raffensperger and Gov. Brian Kemp to refute that Biden won Georgia in the 2020 election.
In a recorded 2021 phone call with Raffensperger acquired by the Washington Post, Trump encouraged Raffensperger to "find" more votes to obtain the amount needed to defeat Biden in the state of Georgia.
Both Raffensberger and Kemp refused to assist Trump in these efforts.
Amidst Trump Probes, Multiple Candidates Enter Bids for Republican Nominee
Amid these investigations, several other Republican candidates have entered the race for the Republican nomination. In late May, Florida Gov. Ron DeSantis launched his presidential campaign in Iowa, asserting he would "fight back" against Trump.
Both former Vice President Mike Pence and former New Jersey Gov. Chris Christie filed paperwork this week as well, formally declaring their bids for the Republican nomination for president.
In light of these ongoing investigations, Trump's indictment in March for violating New York law and recent civil cases against him, it is uncertain how Trump will fare in the upcoming primaries or whether he will secure the Republican nomination for a third time.